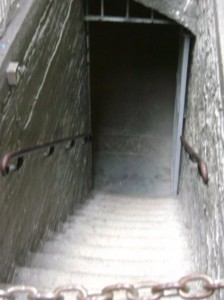 Our dream homes say a lot about us, probably more than any other dream symbol.  Your home in your dream, whether it is your actual home or an unfamiliar home, is also reflective of you.  It is everything about you and how you live.  The style of the home, the condition of the home, what happens in the home, even the rooms in the home are connected to you and how you feel about your self as well as what is going on inside the psyche that your body houses.  The basement is one of the more common rooms that we dream about… for good reason!  When you dream of a basement you really need to pay attention because there is a very serious message waiting for you down there!  Listen to the audio below to find out why the basement dream is not only common, but also super important.  This is from when I was on the air on KISS FM 105.3 in Gainesville, FL with Brett Douglass.


House dreams, crazy sex dreams, death, animals, weird things happening to your body PLUS way cool dream art… It's ALL in there!  Grab your copy of So, What Did You Dream Last Night? and understand your dreams like never before! MAKES A GREAT GIFT TOO!!!
"Your books have been a life saver for me! Being able to understand my dreams has helped me to turn my marriage around because they were showing me what I have been doing to make our situation worse. Wow. It's unbelievable how helpful my dreams have been to me.  I can not thank you enough." - Tammy, Flagstaff, AZ
The results are in!!
I want to thank everyone who participated in my 3 question survey.  Over 2000 of you participated and I must say, the results were pretty surprising!  Here they are…
1. The most common celebrity that appears in our dreams the most is…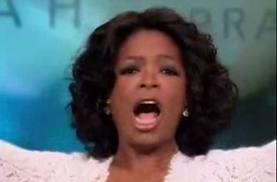 Oprah Winfreeeeey!! (To be read in Oprah's booming voice)
While it did not surprise me that Oprah was the most dreamed of celebrity (I dream of her myself on a weekly basis!), it did surprise me how many of you claim to never dream of celebrities. It doesn't really say anything good or bad about you if you don't dream about celebrities so don't worry.  But if celebrities do make cameo appearances in your dreams, here's how to figure them out…
Celebrities • Celebrity – Your ability to shine and perform or to receive recognition and applause for a job well done. What the celebrity is doing in the dream may reflect how you are acting in life or in a particular situation. What is your dream celebrity best known for, what qualities do you associate with that celebrity? Perhaps it is a song they sing or a role they play. What song of theirs stands out to you? Does the title or the lyrics hold a message for your life right now? Perhaps it is a role they have played on TV or in a movie. What is that character like? Do you recognize yourself in that character? What else stands out about that celebrity? If you applied those qualities to yourself would you shine in life?
(This definition comes from my online instant dream decoding dictionary available in my private site The Dream Zone Experience, which you can get instant and forever access to for only $9.90. You will never ever pay another penny)
2. The most common recurring dream is…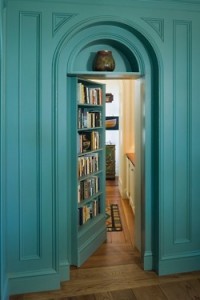 Finding secret rooms in your house!
I get this one a LOT.  This result doesn't surprise me because the meaning of it says a lot about so many of us. We simply aren't living up to our potential…
House • Home • Apartment – No matter whether you dream of your actual house or some random dream house, it symbolizes YOU, your state of mind, the dwelling place of your soul. The state of the house reflects yourself at the time the dream.
Finding new rooms: There is much more to you than you are letting on, or than you are allowing to thrive. The new rooms are the different parts of you that you are not putting to use in your life. This dream is showing you that you have plenty of room to grow. Start using those ignored or neglected abilities and ideas. Don't let them go to waste.
Mansion: Could symbolize your goals. Grand ideas. Feeling good about yourself. An elaborate way of thinking and doing.
New House: A new way of thinking and behaving. Moving into a new state of mind and leaving the old behind.
Old House: Old, out of date attitudes. An old soul. If the house is run down, you may be feeling tired and run down.
House Under Construction: Rebuilding yourself, you are undergoing renovation, transformation and making changes in your life.
If it is a house you used to live in, then it may not be about the house but who you were back then. Do you need to leave that part of you in the past or do you need to reclaim that old you and bring it into the present?
If you are trying to find your way back home then you are probably trying to get things back to normal in waking life.
(This definition comes from my online instant dream decoding dictionary available in my private site The Dream Zone Experience, which you can get instant and forever access to for only $9.90. You will never ever pay another penny)
3. The most common recurring nightmare is…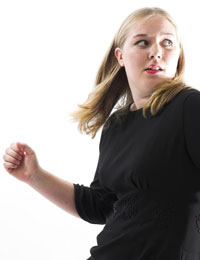 Being chased by someone or something that wants to kill you!
This one did surprise me. In all my years of research I was very well aware that this is one of the more common nightmares but the amount of you that reported this nightmare was jaw dropping! I would say 75% of you reported this. And what is even more shocking is how many of you reported that you were being chased by zombies!! So, let's find out what being chased and zombies mean…
Chasing • chased – If you are being chased in a dream then you are running from some issue or confrontation in waking life. What or whom are you avoiding? Is it something from your past you don't want to deal with? Is it a secret you don't want exposed? Is it a commitment you are trying to get out of? Or is it a confrontation you know you need to have but hope it will go away if you ignore it long enough? The message of this dream is that you cannot run from this issue forever. The longer you ignore or avoid it, the more it will follow you.
If you are chasing something or someone in your dream then you may be up against a deadline in waking life, perhaps even a self-imposed deadline. Or there is a goal you have for yourself and you feel you are running out of time. Get on the ball!
(This definition comes from my online instant dream decoding dictionary available in my private site The Dream Zone Experience, which you can get instant and forever access to for only $9.90. You will never ever pay another penny)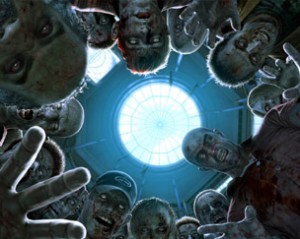 Zombie • Zombies – Something that you thought was "dead", gone and over but is trying to come back to life. Often refers to a grudge you are "keeping alive" when it ought to be dead. What issue or relationship or behavior do you need to let die so you can move on?  If a zombie is chasing you then you are avoiding dealing with this issue, therefore keeping it alive when it ought to be allowed to end.
A zombie may also refer to a lack of emotion.  Are you or is someone around you no longer in touch with feelings or reality? Who in your life is unemotional and seemingly dead to the world?
I hope this was helpful to you.  As you can see, our dreams really do have meaning.  And what's more, they offer very sound and useful advice. When you can understand your dreams and the
Advice and warnings they offer, you can make huge positive changes in your life!
Got a dream you're wondering about? You can find out what it means in just seconds from now! Get instant, immediate access to my HUGE online dream dictionary (over 5800 symbols), my interactive dream journal and tons of other powerful dream working tools. For a one time fee of only $9.95 you can have everything you need to easily figure out your dreams ANY TIME YOU WANT! You'll never have to wonder what your dreams mean EVER again. Find Out What Your Dreams Mean Right Now
"I figured out my dream using the dictionary on the site.  It answered a lot of questions!  

   I'm so thankful that I have become aware (of the power of dreams)." – Stefanie, San Luis Obispo, CA