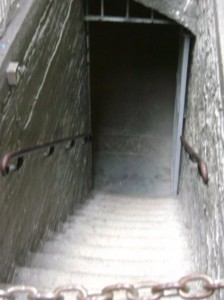 Our dream homes say a lot about us, probably more than any other dream symbol.  Your home in your dream, whether it is your actual home or an unfamiliar home, is also reflective of you.  It is everything about you and how you live.  The style of the home, the condition of the home, what happens in the home, even the rooms in the home are connected to you and how you feel about your self as well as what is going on inside the psyche that your body houses.  The basement is one of the more common rooms that we dream about… for good reason!  When you dream of a basement you really need to pay attention because there is a very serious message waiting for you down there!  Listen to the audio below to find out why the basement dream is not only common, but also super important.  This is from when I was on the air on KISS FM 105.3 in Gainesville, FL with Brett Douglass.


House dreams, crazy sex dreams, death, animals, weird things happening to your body PLUS way cool dream art… It's ALL in there!  Grab your copy of So, What Did You Dream Last Night? and understand your dreams like never before! MAKES A GREAT GIFT TOO!!!
"Your books have been a life saver for me! Being able to understand my dreams has helped me to turn my marriage around because they were showing me what I have been doing to make our situation worse. Wow. It's unbelievable how helpful my dreams have been to me.  I can not thank you enough." - Tammy, Flagstaff, AZ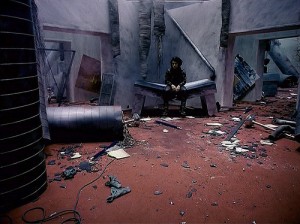 Houses in dreams, whether it is your actual house or not, are one of THE most important symbols to pay attention to because they represent the self… YOU!  And every different room in the house has meaning.  In this post, we are going to explore the basement, the deep dark place in the psyche where we push things down that we don't want to deal with.
I was recently a guest on the KZHT Morning Zoo with Frankie, DB and Jessica in Salt Lake City (I'm on every Monday, btw) when Jaycee called in with an interesting basement dream.  Listen and find out the important message her house/basement dream is giving her about her schooling…


What are your house dreams like?  Do you tend to dream of a certain room more than others?  Me, I dream of houses that have a ridiculous amount of bedrooms, all clean and tidy and ready for guests.  What about you?
Dreams of water, death of a loved one, weird things happening to your body… It's ALL in there!  Grab your copy of So, What Did You Dream Last Night?  and understand your dreams like never before!
"Reading your book is like peeking into someone's therapy section. I actually missed my stop this morning, I was so enthralled !"   – Laura Zaccaro, Good Morning America segment writer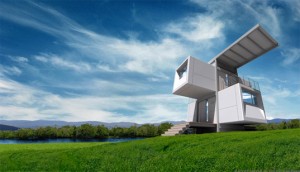 Houses in dreams are VERY important symbols, and quite possibly one of the most revealing dream symbols of all. This is because the house in your dream represents YOU. It is where your psyche resides. It is the dwelling place of your soul. It is crucial to pay attention to the state of the house in your dream, the furnishings, the style… all of these things are directly connected to you and your state of mind right now.
Last week I was a guest on Kix 97.9 in Springfield, MA when the traffic reporter told me her house dream, and it seems she has a bit of a haunting issue she may wanna take care of…


In the last year or so, my dream houses always have tons of bedrooms, one bedroom right after the other and they are rarely used but are ready for guests. What is your dream house like?
In my book So, What Did You Dream Last Night? there is a whole chapter on houses in dreams and what each different room means! Plus, what sex dreams say about your personality, why nightmares are good for you and more! 
"This book has helped me so much. I dont wake stressed about my dreams. I have also used it to help my wife and some friends. The best purchase I've made!  It's a great read.  Thank you so much!!"
- Shane, Canastota, NY