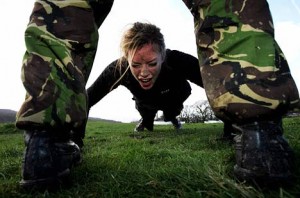 No matter where your dreaming mind places you, the setting of your dream not only sets the stage for the storyline, but is also a major clue as to what real life issue the dream is about.  You see, where you are in your dream is either directly connected to where you are in life, or it is directly connected to a certain area of your life.  In fact, the location or setting is one of the first symbols I look at when analyzing a dream because it pinpoints the area of concern for the dreamer.  After that, evaluating all the other components of the dream fills in the blanks and reveals the entire message.
The following dream is a perfect example of how important the setting of a dream is. This is from my nationally syndicated newspaper column The Dream Zone…
Dear Lauri,
I dreamt I was at a military boot camp with my parents and an ex boyfriend from years ago. I had to complete a course which was a strange non military like maze through buildings with lots of other people there I didn't know. I was the first to finish and I fell and landed with my face in the mud.   – Jeanna 37, Auberndale, WI
Lauri: A boot camp is all about getting seriously disciplined and inline. In which area of your waking life do you need to – or have been – more disciplined and militant? Diet? Exercise? Finances? Anything like that? It seems that you are doing a pretty good job but despite that, you may be upset or depressed, hence falling into the mud.  Let's talk about that ex. Was he your first love? If so, he represents the passion and excitement you want and need in your life right now.  We dream of our first loves when our current relationship gets a little too routine or when we are going through a dry spell.
Jeanna replies: I am working on the diet and exercise, and I am definitely depressed.  I have an unhappy marriage.  My husband isn't home much and when he is I don't get to exercise or follow my own schedule.  I turn into a b#@ch when he's around because I don't like it when he's home. And yes, the ex in my dream was my first love.
Lauri: I believe your dream is showing you that you feel your life is difficult to maneuver through right now but yet you are still managing to do so even though you face many obstacles to your happiness. Stay disciplined. It seems to be working for you.
Jeanna replies: Thank you!! That all makes so much sense!!  When I woke up I was feeling really confused and thinking what in the world was that about? I am going to work on being more disciplined with my diet, exercise, chores, schooling, taking care of me.  As for the hubby, well I'm going to take care of me first and then I'll deal with that!!
Got a dream you're wondering about? You can find out what it means in just seconds from now! Get instant, immediate access to my HUGE online dream dictionary (over 5800 symbols), my interactive dream journal and tons of other powerful dream working tools. For a one time fee of only $9.95 you can have everything you need to easily figure out your dreams ANY TIME YOU WANT! You'll never have to wonder what your dreams mean EVER again. Find Out What Your Dreams Mean Right Now
"I could not wait to tell you how much your online dictionary has helped me.  I have been having a series of scary dreams. Every morning I was able to peace them together with the dictionary and I now am CERTAIN that my dreams are telling me I have to get out of my relationship. It's a scary thing to do, but having this clarity is so empowering! Thank you, thank you… THANK YOU!!!!!!!"   - Marcy, Huntsville, AL

The results are in!!
I want to thank everyone who participated in my 3 question survey.  Over 2000 of you participated and I must say, the results were pretty surprising!  Here they are…
1. The most common celebrity that appears in our dreams the most is…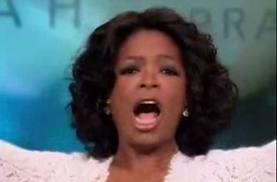 Oprah Winfreeeeey!! (To be read in Oprah's booming voice)
While it did not surprise me that Oprah was the most dreamed of celebrity (I dream of her myself on a weekly basis!), it did surprise me how many of you claim to never dream of celebrities. It doesn't really say anything good or bad about you if you don't dream about celebrities so don't worry.  But if celebrities do make cameo appearances in your dreams, here's how to figure them out…
Celebrities • Celebrity – Your ability to shine and perform or to receive recognition and applause for a job well done. What the celebrity is doing in the dream may reflect how you are acting in life or in a particular situation. What is your dream celebrity best known for, what qualities do you associate with that celebrity? Perhaps it is a song they sing or a role they play. What song of theirs stands out to you? Does the title or the lyrics hold a message for your life right now? Perhaps it is a role they have played on TV or in a movie. What is that character like? Do you recognize yourself in that character? What else stands out about that celebrity? If you applied those qualities to yourself would you shine in life?
(This definition comes from my online instant dream decoding dictionary available in my private site The Dream Zone Experience, which you can get instant and forever access to for only $9.90. You will never ever pay another penny)
2. The most common recurring dream is…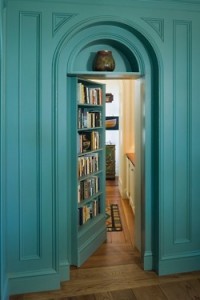 Finding secret rooms in your house!
I get this one a LOT.  This result doesn't surprise me because the meaning of it says a lot about so many of us. We simply aren't living up to our potential…
House • Home • Apartment – No matter whether you dream of your actual house or some random dream house, it symbolizes YOU, your state of mind, the dwelling place of your soul. The state of the house reflects yourself at the time the dream.
Finding new rooms: There is much more to you than you are letting on, or than you are allowing to thrive. The new rooms are the different parts of you that you are not putting to use in your life. This dream is showing you that you have plenty of room to grow. Start using those ignored or neglected abilities and ideas. Don't let them go to waste.
Mansion: Could symbolize your goals. Grand ideas. Feeling good about yourself. An elaborate way of thinking and doing.
New House: A new way of thinking and behaving. Moving into a new state of mind and leaving the old behind.
Old House: Old, out of date attitudes. An old soul. If the house is run down, you may be feeling tired and run down.
House Under Construction: Rebuilding yourself, you are undergoing renovation, transformation and making changes in your life.
If it is a house you used to live in, then it may not be about the house but who you were back then. Do you need to leave that part of you in the past or do you need to reclaim that old you and bring it into the present?
If you are trying to find your way back home then you are probably trying to get things back to normal in waking life.
(This definition comes from my online instant dream decoding dictionary available in my private site The Dream Zone Experience, which you can get instant and forever access to for only $9.90. You will never ever pay another penny)
3. The most common recurring nightmare is…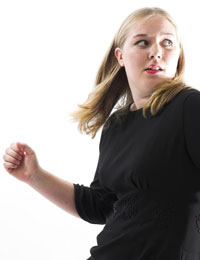 Being chased by someone or something that wants to kill you!
This one did surprise me. In all my years of research I was very well aware that this is one of the more common nightmares but the amount of you that reported this nightmare was jaw dropping! I would say 75% of you reported this. And what is even more shocking is how many of you reported that you were being chased by zombies!! So, let's find out what being chased and zombies mean…
Chasing • chased – If you are being chased in a dream then you are running from some issue or confrontation in waking life. What or whom are you avoiding? Is it something from your past you don't want to deal with? Is it a secret you don't want exposed? Is it a commitment you are trying to get out of? Or is it a confrontation you know you need to have but hope it will go away if you ignore it long enough? The message of this dream is that you cannot run from this issue forever. The longer you ignore or avoid it, the more it will follow you.
If you are chasing something or someone in your dream then you may be up against a deadline in waking life, perhaps even a self-imposed deadline. Or there is a goal you have for yourself and you feel you are running out of time. Get on the ball!
(This definition comes from my online instant dream decoding dictionary available in my private site The Dream Zone Experience, which you can get instant and forever access to for only $9.90. You will never ever pay another penny)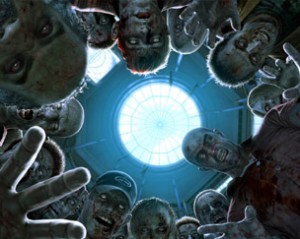 Zombie • Zombies – Something that you thought was "dead", gone and over but is trying to come back to life. Often refers to a grudge you are "keeping alive" when it ought to be dead. What issue or relationship or behavior do you need to let die so you can move on?  If a zombie is chasing you then you are avoiding dealing with this issue, therefore keeping it alive when it ought to be allowed to end.
A zombie may also refer to a lack of emotion.  Are you or is someone around you no longer in touch with feelings or reality? Who in your life is unemotional and seemingly dead to the world?
I hope this was helpful to you.  As you can see, our dreams really do have meaning.  And what's more, they offer very sound and useful advice. When you can understand your dreams and the
Advice and warnings they offer, you can make huge positive changes in your life!
Got a dream you're wondering about? You can find out what it means in just seconds from now! Get instant, immediate access to my HUGE online dream dictionary (over 5800 symbols), my interactive dream journal and tons of other powerful dream working tools. For a one time fee of only $9.95 you can have everything you need to easily figure out your dreams ANY TIME YOU WANT! You'll never have to wonder what your dreams mean EVER again. Find Out What Your Dreams Mean Right Now
"I figured out my dream using the dictionary on the site.  It answered a lot of questions!  

   I'm so thankful that I have become aware (of the power of dreams)." – Stefanie, San Luis Obispo, CA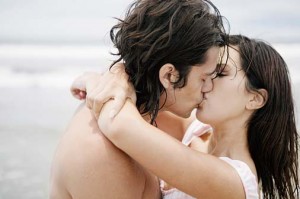 Every Wednesday I get to dissect a sex or relationship dream for my friends at Em and Lo: Sex, Love and Everything In Between This week's dream is from a woman who is baffled by the make out session she dreamed about…

A little background: I had a crush on an eastern European guy I met at a night class. I used to be really insecure then, but I managed to get him go out on a date with me. I asked him out again, but he gently said no. I felt we liked each other but there was a barrier that I figured was caused by cultural differences. After a while I realized he wasn't what I expected anyway and forgot about it. This was about four years ago.
A few weeks ago I thought I saw him on the street and later that night had a dream about him. In the dream I ran into him in a nightclub. He had friends with him and looked younger, more at ease. I remember I fell for him because he was usually very serious, so he seemed very different.
I felt a little awkward and didn't want him to notice, so I acted very civil. He started to get really upset, even started to cry (completely out of character), saying he thought we had a connection, we liked the same kind of music and that had to mean something. I felt sorry for him, and although I'm over him and actually have feelings for someone else now, I hugged him and we made out. I felt relieved he started smiling. I can't make sense of this dream!
Lauri: At this point in time, since you seem to have no standing issues with this guy, I believe he is not playing himself but rather represents something you are currently dealing with that feels the same as when he was in your life and in your thoughts.
So let's look at what stands out about him. There was a cultural barrier that kept the two of you from really connecting. Does anything feel like that now? You have feelings for someone else. Is there a barrier you are afraid will be a problem for you now? You also overcame your insecurities, stepped outside of your comfort zone and asked him out. That's a big deal! Perhaps your inner mind is urging you to do this again with this current guy you fancy. You also described him as very serious. Anything you need to get serious about right now?
In your dream, he began to cry, which you said was out of character. That right there is a good indication he is not playing himself but instead represents some part of you. When we dream of people we know, and they are not acting like themselves at all, then you can bet the farm they are reflective of some part of the self. So! What is it you have been upset about? What has been going on that makes you want to cry?
Whatever it is, it seems that your dream is giving you a remedy to the situation, which is being shown to you in the form of a makeout session! Kissing in dreams can almost always be connected to intimate conversation that has happened or that needs to happen in waking life because — like kissing — it takes two mouths to communicate. And let's face it, open, honest conversation is the key to just about any relationship problem.
Dreamer's response: Thank you so much for this! I've been reading your column for a while and I felt I was very close to understanding that dream, but needed some help. I think you're quite right. The guy I currently have feelings for lives in a different country and I haven't been able to get through to him by email. I have his number and I wanted to tell him I'm going to where he lives in a few months and I wanted to see him again, but I'm afraid to. It's been almost a year since we spoke. What if the phone doesn't work either? What if he already found someone else? What if he notices I have feelings for him and gets all awkward? Anyway, the day of the trip is approaching and I still haven't decided what to do.
Crazy sex dreams, death, animals, weird things happening to your body PLUS way cool dream art… It's ALL in there!  Grab your copy of So, What Did You Dream Last Night? and understand your dreams like never before! MAKES A GREAT GIFT TOO!!!
"Your books have been a life saver for me! Being able to understand my dreams has helped me to turn my marriage around because they were showing me what I have been doing to make our situation worse. Wow. It's unbelievable how helpful my dreams have been to me.  I can not thank you enough." - Tammy, Flagstaff, AZ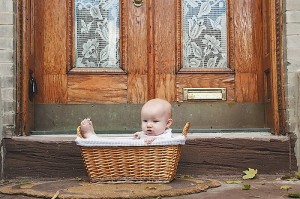 Humorist Don Herrold once wrote, "Babies are such a nice way to start people."  How true!  Babies are brand new, untainted and precious new beginnings.  Babies are the start of a whole new life and that is precisely what a baby is in a dream, the start of a whole new part of you or your personality.
I have a recurring dream that involves an Asian baby that is left on my doorstep.  I get ready for school and am about to walk out my door and there sits this adorable baby!  It has only happened since I started nursing school last August.   – Katrina 23
Lauri: Babies symbolize something new in our life, mostly a new part of our self that needs LOTS of care and attention in order to grow and reach its full potential.  That would certainly apply to nursing school because once you graduate a whole new life as a nurse will begin.  But you didn't give birth to the baby; it was placed on your doorstep.  In waking life, was nursing school a sudden decision?  Did you not have time to incubate the idea? The doorstep also shows us that you know this is an open door of opportunity for you.  The fact that the baby was Asian indicates that nursing school may be something that is "foreign" to you, something hard for you to understand at the moment but that with diligence you can learn to understand.
Katrina replies: I am forever saying how nursing is a "foreign" language and they are teaching us to walk, talk, think, and act like a nurse as if joining another culture or breed of people.  The whole situation with getting accepted into the program happened so quickly and it has been a huge adjustment in my life.  So yes, it was sudden.  Thank you!
Like the baby on Katrina's doorstep, she has a brand new life waiting for her should she continue to nurture it and focus on it.  It also is significant if, in the dream, the baby belongs to you or someone else.  As in Katrina's dream, she did not give birth to the baby; it suddenly showed up, which is connected to the fact that she didn't carry the idea or prepare for nursing school like most do. It was very sudden.  When you know the baby in the dream belongs to you and if you even give birth in the dream, it suggests that the new element in your life or within you is due to your own hard work, your labor, and the fruits of that labor are now here and ready for further nurturing and attention from you.
If you find a baby or are given a baby that is not yours, that is a good indication that in waking life you have taken on something, a project or idea, that did not originate from you but still has the potential to create a new life for you.
Sometimes a baby can be connected to the part of the self that acts like a baby needs to be babied or to someone around you whom you feel is being a baby.
If the baby in the dream is your actual waking life baby, then the dream is most likely about your baby and not yourself. But if your children are now grown and you are dreaming that they are babies then you need to ask yourself if you are still babying them rather than treating them as the adults that they are.
The message of baby dreams: So, what's new?  There must be a new element in your life or within you that is in need of your care and attention; something that may seem small now but is likely to grow and improve.  How you feel towards the baby in your dream is directly connected to how you feel about the new aspect of your life.  The condition of the baby in the dream reflects the condition of this new part of your life or your self.  And like a baby, this new element – if given the proper care – has endless possibilities.
This was an excerpt from my newest book "Dream On It, Unlock Your Dreams, Change Your Life". This is the most complete dream book EVER! Pre-order your copy from Amazon now and save $5.00!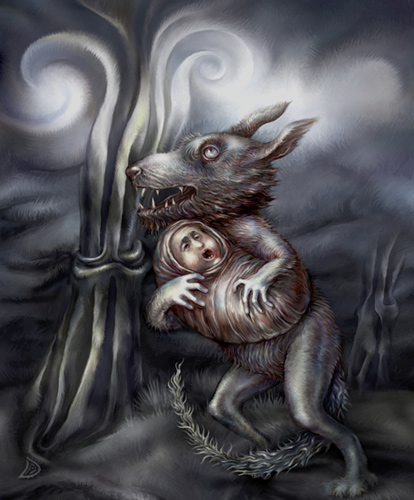 As a parent, the most frightening dream you can have is that something terrible happens to your child. It shakes you to your very core! Naturally, you wonder if your dream is a foreshadowing, a warning, of something that is around the corner. Let me assure all you frantic parents out there that – if this were the case – none of our children would live to see adulthood! This dream is so common it's not even funny. I think it's safe to assume that every parent in the history of parenthood has had the dreadful something-bad-happened-to-my-child dream.
Then why, oh why, does our subconscious choose to torment our already fragile parental minds this way? Well, what you may view as torment, the subconscious views as helpful parental advice.  Read on to find out what I mean.  The following is from my nationally syndicated column The Dream Zone…
Dear Lauri,
Last night I dreamed that an unknown man was taking my 9 year old son away from me. We were in my house. He was carrying my son down the stairs from my second story. My son was crying. I was chasing after the man and shouting in anger. I can't remember what I was saying to the man. The man did not have a face. I do recall feeling like I did not know the man.
– Ellen 41, Red Lion, PA
Lauri: Your son is growing faster than you would like and that man taking him away from you is life! Life kidnaps our children. Seemingly in the blink of an eye our pudgy, little munchkins are pulled away from us and there is nothing we can do about it. This is a common dream that was triggered by a milestone in your son's life. I assume he just started 3rd or 4th grade? That could be the milestone, unless there is anything else that happened recently that made you realize how big he is getting and how much less he needs you? The purpose behind this heart-wrenching dream is the simple reminder that time is going really freaking fast and that you better make the most out of the time you do have with your son because, in the blink of an eye, you'll be packing up his bags and sending him off to college.  Sigh. Where does the time go?
Ellen replies: Oh my! He just went into 3rd grade. His older sister just entered junior high so he is all on his own now in elementary school. No more older sister at school to guide him and show him the way. And he is soooo over me doting all over him all the time. It makes perfect sense. Thank you Lauri!
Got a dream you're wondering about? You can find out what it means in just seconds from now! Get instant, immediate access to my HUGE online dream dictionary (over 5800 symbols), my interactive dream journal and tons of other powerful dream working tools. For a one time fee of only $9.95 you can have everything you need to easily figure out your dreams ANY TIME YOU WANT! You'll never have to wonder what your dreams mean EVER again. Find Out What Your Dreams Mean Right Now
"My favorite part of the morning is jumping onto my computer and logging in to find out what my dreams that night mean. It is AMAZING how accurate your dictionary is. I love, love, LOVE it!!!!!!!!"   – Rebecca, Baltimore, MD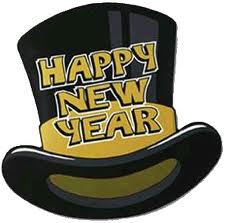 The history of making New Year's resolutions dates all the way back to the time of ancient Rome. The Romans are responsible for the majority of the modern calendar and for the tradition of making resolutions on New Years.
In 153 BCE Janus, a mythical king of early Rome was placed at the head of the Roman calendar by the Roman Senate. In legend Janus had two faces which he used to look to the future and the past. Since it was believed that Janus could forgive transgressions, many Romans would give gifts and make promises at the beginning of the new calendar year. Their belief was that Janus would see this and then bless their life for the entire year.  And thus we have the tradition of making New Year's resolutions.
Sometimes it's hard to decide what New Year's resolution to make because there are so many things we'd like to change, and some of us don't even bother with it. If this sounds like you then you may be interested to know that – whether you can't decide or you don't think it's worth it – your inner subconscious mind knows what you ought to resolve to change this year… and it has probably been nagging you about this for quite some time.  In other words, if you have any of the following common recurring dreams, then you have got yourself fertile ground for a New Year's resolution!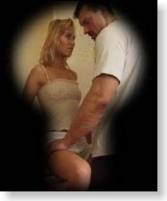 3. Your mate is cheating – This dream has caused a lot of men to get slapped first thing in the morning! But it rarely means that your mate is actually getting his or her pleasures elsewhere.  It DOES mean, however, that there is a third wheel in the relationship. No, not necessarily a person but rather a thing. There is something that your mate is giving too much time and attention to and it is causing you to feel "cheated" out of the time and attention you feel you should be getting.  Usually the third wheel is work, but it could be something like fantasy football, the X Box, golf or a new baby that's taking all the focus away from the relationship.
The resolution – Resolve to carve out more time for each other.  Ask your mate if they can cut back a bit on all the time he or she is giving to this other thing. Don't be naggy about it. Offer up a compromise.  "If you cut back on X then I'll cut back on Y," for example.  If this isn't possible because the third wheel is work or a new baby, then make a date night. Once a week make sure you create a time and place where it is just the two of you focusing on nothing else but each other. This will not only fan the flames in your relationship, it will stop those awful cheating dreams dead in their tracks!
2. Filthy, clogged or out of order toilets – This dream often has major Eew factor! It's also one I get a lot.  In this dream you gotta go! But you either can't find a toilet or the ones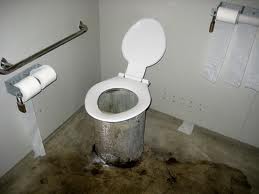 you do find are nasty, clogged, out of order or even in a place where everyone can see you go! This recurring dream means you have a recurring behavior pattern of "holding in" your frustrations and negativity rather than ""relieving yourself" and opening up about what is bothering.  These dreams are showing you what you are doing to your inner psychological plumbing: you are allowing it to get backed up! The more you hold in what you feel is "crappy," the more life will stink!
The resolution – This year, start working on letting it out.  It doesn't matter what others think of you. If something is bothering you, holding it in is the worst thing you can do. That will only lead to tense relationships, angst, headaches and even back pain! When we hold in emotional frustration, it starts to affect us physically.  So let it out and flush it away.  You'll be surprised how well those that are frustrating you will be able to handle it… and most importantly, you'll be surprised how great your clean, clear emotional plumbing feels!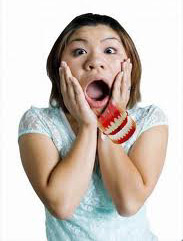 1. Teeth falling out – Believe it or not, this dream has nothing to do with your oral hygiene! Anything having to do with the mouth in a dream is actually connected to the way you have been communicating lately.  Loose teeth in a dream mean loose speech in waking life. And if they fall out of your mouth uncontrollably, then odds are you've let something slip out of your moth the previous day. If you gossip, if you say things without thinking about it or tend to continually say things you wish you hadn't, you're likely very familiar with this recurring dream.
The resolution – Start thinking before you speak! Once it's out of your mouth, you can't put it back in.  Be mindful that what you say affects others. The loss of teeth in waking life would make you worry about your looks the same way bad communication might make you worry about how you appear to others.  Just as you polish those pearly whites for aesthetics, polishing up your communication skills will make you shine too.
It's a new year.  Why not create a new you?
Got a dream you're wondering about? You can find out what it means in just seconds from now! Get instant, immediate access to my HUGE online dream dictionary (over 5800 symbols), my interactive dream journal and tons of other powerful dream working tools. For a one time fee of only $9.95 you can have everything you need to easily figure out your dreams ANY TIME YOU WANT! You'll never have to wonder what your dreams mean EVER again. Find Out What Your Dreams Mean Right Now
"Your online instant dream decoding dictionary has changed my life! It is so easy to figure out my dreams now. I can't wait to use it in the morning. The interpretations have been so dead on it's scary. And it is amazing to me how much my dreams have to say. I was actually able to recognize a certain friendship was really bad for me because of what my dreams were telling me. So I just wanted to thank you for this."   – Colleen, Stockton, CA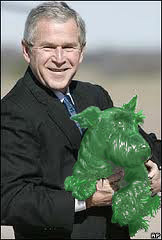 Ever dream about someone that seems so random or from left field that you are left scratching your head, seemingly, all day?  Happens to me all the time!  Last night I dreamed I was in a knock down drag out with Tom Cruise of all people! Had I not spent the past 15 years of my life researching the dreaming mind, I too would have been scratching my head all day over that one.  But since I've been doing this a while, I knew that Tom wasn't playing himself and that I did not have a secret desire to give Mr. Cruise a beat down! Instead, I knew that he represented a part of myself that I am battling… but we'll save that for another time.
Here's what you need to know about what random people in your dream really mean. Everyone in your dream represents a part of you.  You play all the characters in your dream productions because your dreams are messages from you, to you and about you.  So when you, seemingly out of the blue, dream about the head cheerleader from high school, it's not about her… it's about you and how you took on that role the previous day or how you need to take on that role right now.  Maybe you were able to cheer someone up or encourage them, or your dream may be telling you that YOU need to cheer up, that things aren't so bad. Do you see how it works?  Remember, every person in your dream, whether they actually exist or not, is a part of your personality and is there to show you how you are currently performing a particular role in your life.
Below is a great example of how this works.  This is from my nationally syndicated newspaper column The Dream Zone…
Dear Lauri,
I dreamed I was having dinner with President Bush and my parents.  I wanted a cup of coffee but my mom wanted me to wait until the president had his first.  The president got up and started doing the dishes.  Someone let his dogs in and I was playing and cuddling them and getting lots of dog kisses.  The dog I was cuddling was green! Then my alarm went off and I sat up in bed wondering who has a green dog? And why President Bush?   – Lori 53, Council Bluff, IA
Lauri: Bush is a president that is no longer in power so he may represent a part of yourself that is no longer in charge. Have you relinquished your authority or power over someone or something recently? Is there something you are no longer presiding over? Bush having the coffee first suggests that it is time to wake up this part of you so you can start presiding over your life again.  Bush is also doing the dishes. This is typically a mom activity so this may have to do with your own role as mom, if you are a mother. Or, it suggests you are doing some sort of mental cleansing, clearing away frustrations, something like that. The dogs may point to a relationship, someone you have loyalty and companionship with… but one is green! Most often green points to jealousy and less often points to growth. Since this dream seems positive and you are receiving lots of kisses, I'm betting this is about a relationship that is growing and rewarding you.
Lori replies: Wow! This is amazing. Several relationships in my life have been growing. My husband has been recovering from a painful addiction and is making amazing progress! We are closer than we have ever been. I was completely powerless over his addiction. I do feel like I have been woken up about my life in general. The mom issue… I have been reconnecting with my daughter after a long absence and it's really nice.
Got a dream you're wondering about? You can find out what it means in just seconds from now! Get instant, immediate access to my HUGE online dream dictionary (over 5800 symbols), my interactive dream journal and tons of other powerful dream working tools. For a one time fee of only $9.95 you can have everything you need to easily figure out your dreams ANY TIME YOU WANT! You'll never have to wonder what your dreams mean EVER again. Find Out What Your Dreams Mean Right Now

"Using your site makes it beyond easy to figure out my dreams. And now that I am getting their messages I have been able to make big changes in my life with confidence because I now know what my inner mind is telling me to do. Thank you so much for this amazing resource! I don't know how I got along without it!" – Christi F. Phoenix, AZ