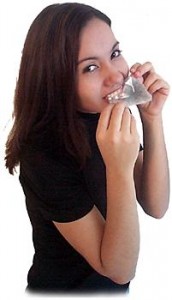 Ever notice how, in dreams, we often chow down on the craziest things? Shannen Doherty (of 90210 fame) claims to have recurring dreams of eating remote controls!  Lisa Marie Presley once confessed to dreaming of eating a ski pole!! My career provides me with the perks of hearing how the strangest things are quite edible in dreams.  In fact, the most common object people seem to enjoy feasting on the most is broken glass.  Read on to find out how the objects we eat in dreams are showing us how well our needs are being fed in waking life…
Dear Lauri,
I was eating some food with this guy I have a love-hate relationship with. I suddenly noticed I was chewing on a piece of broken glass. I gave it to the guy, who acted concerned, and he took action to go report the incident.  Very quickly he returned and I can remember just spitting and vomiting out a pile of glass that was almost as tall as I was. I couldn't stop it from forming in my mouth. I just kept constantly spitting. It was really weird.    – Kyra 37, Chicago, IL
Lauri: What your dream is showing you is that something you "hungered" for in waking life (which is most likely the relationship with this person), at first "fed" your needs and desires but now is causing you pain because certain hopes and ideals have been shattered (the broken glass).  You are chewing on the glass because chewing is a metaphor for thinking about something "chew on this" as they say.  Have you been thinking about speaking up to this person? You give him a piece of the glass because you must have offered up a piece of your mind to him in real life. The way he shows concern, takes it and reports it, seems to indicate that he came across to you as really caring about what you had to say and perhaps even promised to behave. But alas, his quick return in the dream means he quickly returned to his old ways.  And this is why, at that moment, you began vomiting… because you need to purge yourself of this unhealthy relationship immediately.  The more vomit, the more urgent it is. Might be best to move on from him so that glass is no longer a part of your dietary intake.
Kyra replies: Wow! You hit the nail on the head. I have not voiced my concerns to him yet, BUT there is a whole lot I have been holding in .  You really have helped to shine some light on my situation.
Your dreams are such a powerful part of who you are.  They are giving you answers and direction, even warnings you need to know every night of your life. Why wouldn't you want the ability to understand these important, even life-changing messages? Grab yourself a copy of one of my books and you'll easily understand your dreams every morning and get a HUGE edge in life.
"I absolutely love your books! They are helping me sort my dreams out already." – Belinda, Savannah, GA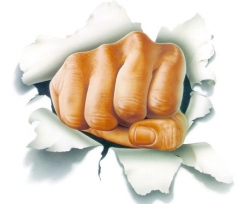 One of the most common dreams I hear about is the one where you are trying to punch someone but it goes in slow motion, you can't land the punch or if you do, it's like hitting a sponge and has no effect whatsoever!  These dreams are so frustrating!  And that frustration you feel in the dream is directly related to waking life frustration you are experiencing over something that doesn't seem to be working out because… YOU AREN'T GIVING IT YOUR BEST SHOT!  Find a figure of speech in your dream and you've found yourself the message.
But what if you dream you are the one getting punched, or you are witnessing someone else getting punched?  Read on and find out.  This is from my weekly newspaper column called The Dream Zone…
Dear Lauri,
I see a man lying in what looks to be a hospital bed.  He is being punched in the face over and over again, it is really violent. There was a heart monitor hooked up to him, it finally went flat. The man died off, and then the punching stopped. There was a peaceful moment, suddenly the heart monitor began to beep again, and the man was alive.   – Norma, Bedford, TX
Lauri: The man in the dream is most likely you! He is your male side, the part of you that needs to "man up" and handle your business.  All that punching suggests someone has been taking shots at you in some way, criticizing you or beating you down emotionally. The part of you that can stand up for yourself, the male part, is not at all active.  It seems that you've been taking someone's #*! for so long that your ability to fight back is flat-lining… until recently! The man coming back to life is a good sign that you may finally be standing up for yourself. In what way have you "grown a pair" and did what needed to be done?
Norma replies: A co-worker has a way of sucking my positive energy from me and he makes me feel that I am incompetent in completing my work correctly. We had a falling out last week. I spoke with him over the phone at work and I apologized but he wasn't accepting it, instead he was hateful. I then saw him yesterday and asked him if he was still angry at me and of course he was. I give up on him.  I am going to leave him alone but he will call my department from time to time and I know that I will have to deal with him again. I have decided I will stand confidant if I have to interact with him again. Lauri, many, many thanks!
When you can understand what your dreams are telling you, you can make huge positive changes in your life and you'll wonder why you didn't start listening to your dreams sooner! Grab yourself a copy of one of my books and you'll never have to wonder what your dreams mean again!
"I bought your books for my daughter and she loved them so much she told me I had to get them! I'm so glad I did!!"   -  Yvette, Santa Maria, CA
My friend Amy Oscar writes a very beautiful and inspiring blog. The other day she posted a dream she had that I found very interesting, so I analyzed it for her.  Read on to find out how a butterfly, a talking bird and a tractor are helping Amy with her writing process…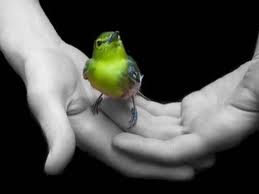 Last night I dreamed a little yellow butterfly came and sat on my head.
I was on a bus, headed somewhere. The girl behind me said, Oooh
The butterfly started walking around, flapping its wings, the other girl, sitting beside me, said, Ooooh.
I didn't like the way it felt to have a butterfly up there, walking on my head, But i kept quiet.
Because the girls were enchanted.
Still, I had to make adjustments. I reached up to
gently coax it away from my ear, where it was walking, in a tickly and annoying way.
But it panicked, and its legs got tangled in my hair.
It started to struggle – which i really didn't like.
So I flipped my hair upside down to free it, which, in hindsight, was not the best idea.
The girl behind me gasped. No!
Here, said the girl beside me. Flip your hair back up – but very slowly.
Which isn't really possible.
So i did it wrong.
Of course.
And the butterfly was more entangled – and a little piece of its wing broke off.
More gasping.
Eventually, things worked out. The girls worked together on the top of my head to free the butterfly's legs – and someone held up a mirror so I could see how lovely it looked there, behind my ear.
Once i could see the butterfly, I calmed down. It did look nice. I felt good about it.
I held out my finger and it crawled along my hand, which was also tickly but I didn't mind it. I could see where the wing, hanging on a little hinge of wing cartilage, had broken.
Then, I guess it flew away.
Because somehow, in a piece of dream i can no longer recall, the butterfly dream turned into a bird dream.
A little bird with the most adorable face and spotted yellow and gray wings.
I loved that bird.
It flew around. It landed on things. It looked at me. I named it – and if, during the day, the name returns to me, I will add it here.
It was adorable. We had long loving conversations.
I talked. It cocked its little head to the side, listening.
Then, one day, it dropped its tail feathers, flew up to a small mound of dirt beside me and started to molt.
Is this okay? I asked and the people around me assured me that it was.
Still, I sat with it as it puffed up and its feathers went all fuzzy.. It seemed to be sleeping but it was NOT dead. I could see its little chest, now covered with white speckled fluff, rise and fall.
Then, the fluff fell away.
I held my breath.
And new wings started to grow.
I clapped, delighted and then…
A huge tree burst through the soil right under the bird.
Terrified, I tried to reach for the bird but iI couldn't find it.
And, by the way, Where did that tree come from?
Then, from under the tree, with a huge rumble and roar, a huge, loud bright yellow earth mover- a tractor – rolled up from the hole, burst through to the surface and drove off.
And I was like, huh?
Cuz it made no sense, even in a dream.
And then, I looked down and there was my bird, pierced through the heart by a slim branch.
I woke up.
Lauri: It seems this dream is about freeing yourself from something that has been on your mind. That's why that butterfly got tangled in your hair, it represents what you haven't been able to get off your mind or out of your thoughts. Perhaps it was writer's block since the girls around you were enchanted by it… and your writing, which comes from your head, is very enchanting (smile). The bus suggests this was an issue that was taking a long time to get anywhere (buses are one of the slowest means of transportation).
The butterfly turned into a bird because birds in dreams are all about freedom and one's ability to soar and rise above what had been you down or holding you back. The communication with the bird is lovely. That is reflective of the communication you were finally able to have with yourself once you were freed. I think the molting may be about you having to shed some ideas or something you don't need anymore. And that is why, at that point, the tree grew there as that is the growth that began to happen, the branching out that ensued.
The tractor is interesting, and also yellow. Lots of yellow in this dream. It is usually the color of fear. Anything going on that you have been a bit concerned or fearful of? Anyhoo, you described it as an earth mover. What have you been moving around in your life lately? Your priorities, your thoughts??? The way it suddenly burst onto the scene and then suddenly left is connected to something that feel the same way in your recent waking life. Perhaps something that suddenly preoccupied you, causing you to lose touch, momentarily, with your inner conversation (you and the bird).
Whatever it is, it is now gone and you are left with the aftermath. The piercing of the heart may point to a recent heartbreak you have suffered and now have to nurture, now that the chaos has left you. OR perhaps this is letting you know how heart-touching your work will be… despite all the frustration you went through.
Amy replies: Thanks, Lauri – you're usually right on target and some of this, much of it, makes sense to me – and corresponds to my own interpretation.
Essentially, it's about a breakthrough in my writing – and my sense of myself AS a writer/author. There's been a great deal of movement in this area lately, so yes, as if the earth is literally moving under my feet. And the way that things suddenly burst through the surface in this work. It can be pretty unsettling. I work on something for a very long time and then, it SUDDENLY, comes to life outside of me. An example of this is when a book that's taken two years to write, a completely internal, insular process, is published – which requires me to come out, show myself, 'sell' the book.
One thing I'd adjust in your analysis is that the bus is a school bus and represents, for me, the journey of this mystery school I'm enrolled in. The one that sends dreams like this to challenge me and make me think symbolically.
Oh, birds and butterflies are very powerful totems for me – so they have other, layered meanings. But your interpretation works, too.
Lauri: The butterfly is my absolute favorite dream symbol! Wish I dreamed of it more. But my dreams are filled with cats and Oprah… always!!
Archetypically, butterflies represent ones ability to break out of a shell or some sort of confining state of mind and transform into a better, wiser, higher self. Is that a meaning you have for yourself?
Amy replies: Yes, they mean that to me, too. But ultimately, for me, because I work with angels for a living, butterflies mean that my life is graced by signs from the angels who love and support me in all things.
The butterfly in this dream told me that the project and ideas related to it that have been trying to 'break out' from my head to the page were 'good.' It symbolized also another phase of awakening, a lightening of the heaviness around my book project and the arrival of grace.
Lauri: That is really neat.  Oh I just love it when animals and creatures speak to us in our dreams!  Last night I dreamed I had a fish in my pocket, and he was telling me jokes! Not quite as prolific as your butterfly… but still.

Dream books make GREAT GIFTS!!  Why not give someone you love a copy of one of my books?  They'll think of you every time they get an "Aha! moment" from being able to understanding their dreams. It's the gift that keeps on giving!
"Just wanted to let you know I ordered two of your books for Christmas presents and the two people I gave them to were so excited. I was like their hero. They said I find the best gifts, so just wanted to say thanks." - Paula, Mentor, OH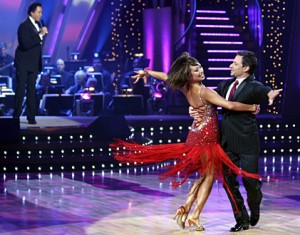 We call them celebrities because we celebrate them.  They shine, stand out and are awarded and applauded for their performance.  In that same vein, we all have a part of our personality that wants to stand out, shine and gain recognition for our performance in some area of our life.
Whether it's Oprah Winfrey, Madonna or Donald Trump, the best way to figure out why a celebrity is making a guest appearance in your dream is to ask yourself what it is that celebrity is best known for.  Is it a character they have played on TV or in the movies?  Can you relate that character or show to your life right now?  Is it a song?  If so, does the title or the lyrics speak to you right now?  Whether you are a fan or not, there is something about that celebrity that your inner mind connects with and it uses that celebrity to convey a message to you, about you so that you can continue to shine.
Dear Lauri,
I had a dream last night that Cheryl Burke (from Dancing with the Stars) was performing her freestyle in the finals with an unknown handsome man and the audience was screaming "BOOOOOO" because the dance was really slow.    – Tina 34, Pittsburgh, PA
Lauri: This dream is not really about Cheryl Burke but rather about what she is best known for, dancing. Are you dancing around an issue that needs to be addressed?  Is there something you are dealing with that was once working in harmony and rhythm with your life but is now a bit of a problem?  The booing is connected to something that YOU disapprove of.  And the fact that the dancing was going so slow suggests that you feel this issue is taking its sweet time to resolve itself.  Whatever it is, you are going to have to work harder or change tactics in order to correct it. We want to be applauded in our dreams, not booed, as that suggests our inner mind is none too happy with how we are performing in waking life.
Tina replies: I'm really unhappy with the intimate side of my marriage right now yet I have no idea how to talk to my husband about that problem.  He isn't showing much interest lately. I've always had more drive than him but this is the worst I've seen it.  I already told him about the dream this morning (Cheryl is his favorite pro) but I think I'll tell him again and I'll have to try to lead into "so this is what my dream means," and see how that goes. Thanks!
Celebrities, animals, sex, death, weird things happening to your body PLUS way cool dream art… It's ALL in there!  Grab your copy of So, What Did You Dream Last Night? and understand your dreams like never before! MAKES A GREAT GIFT!!
"Your books are very good and anybody that I have given one to was amazed. You really do have an unbelievable grasp on such a powerful concept."   – Billy, Tampa FL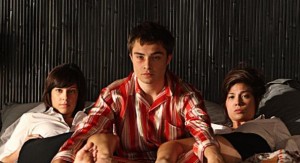 Every Wednesday I get to dissect a sex or relationship dream for my friends at Em and Lo: Sex, Love and Everything In Between This week's dream is from a woman who is wondering if her dream means it's time to dabble in a threesome…
A few nights ago, I had a dream that my boyfriend of 9 months and myself met up with a mysterious gal pal he had. She was half white and half African American, and while the three of us were sitting on a couch, we both discovered that we were both Bisexual. She and I started to make out while he watched, then we all thought it would be fun to have a threesome. I received a phone call so I left the room and when I came back they were kissing and I felt really jealous. They stopped and I ended up only having sex with him because he knew I didn't approve. We often joke about having a threesome or consider the idea, but we both end up agreeing we wouldn't want to share the other. I'm not sure if I'm Bi or not, and he doesn't have any friends who are girls. So what does this whole thing mean?   – Jessica
Lauri: This dream is confirming what you already know, a threesome is a bad idea. The girl in this dream represents the idea of a threesome. She is Mulatto because you are 50/50 on this idea. In the dream, the other girl is his friend, which leads me to believe he must have been the one to bring this idea into the relationship.
The make out session between you and the girl represents the conversations you have engaged in with your boyfriend about the idea of a threesome. Kissing in dreams can almost always be connected to waking life conversation because – like kissing – it takes two mouths to communicate.
Now, the reason why you leave when the phone rings is because your wiser inner mind is "calling" upon you to leave this idea behind. And it really brings home this point when it shows you the two of them kissing and you become jealous. Your dream is showing you that a threesome would expose your relationship to all kinds of unwanted feelings and complications.
And just as you had sex with just him in your dream, so should you stick with just him in waking life. This dream is a very honest representation of how you truly feel about the matter so I would suggest you no longer joke about threesomes anymore. Your inner mind does not approve.
Jessica replies: This was SOO dead-on!! Thank you!!
Crazy sex dreams, death, animals, weird things happening to your body PLUS way cool dream art… It's ALL in there!  Grab your copy of So, What Did You Dream Last Night? and understand your dreams like never before! MAKES A GREAT GIFT TOO!!!
"Your books have been a life saver for me! Being able to understand my dreams has helped me to turn my marriage around because they were showing me what I have been doing to make our situation worse. Wow. It's unbelievable how helpful my dreams have been to me.  I can not thank you enough." - Tammy, Flagstaff, AZ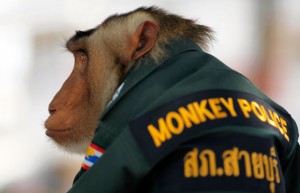 Being stuck in quick sand… not being able to fit through a tight space… not being able to open the car door as it's sinking in the river… being trapped, stuck or imprisoned is one of the most common, yet frustrating, dream scenarios we find ourselves in.
It is human nature to freely express ourselves, make our own choices and follow any path we please.  We are blessed with free will, after all.  But sometimes things stop moving or something or someone forces us back and holds us down.  This is when a prison or trapped dream may emerge in order to show us how we really feel about our circumstances or to show us that we are allowing ourselves to be imprisoned by someone or something.
Last week I was guest on KAT Country 103 in Modesto, California when a woman called in with just such a dream, although her warden in the dream was a bit of a twist!


If you are getting trapped, stuck or imprisoned in your dreams then consider it a challenge to discover where in your life you are confined, and what you can do to break out and be free.
Dream books make GREAT GIFTS!!  Why not give someone you love a copy of one of my books?  They'll think of you every time they get an "Aha! moment" from being able to understanding their dreams. It's the gift that keeps on giving!
"Just wanted to let you know I ordered two of your books for Christmas presents and the two people I gave them to were so excited. I was like their hero. They said I find the best gifts, so just wanted to say thanks." - Paula, Mentor, OH