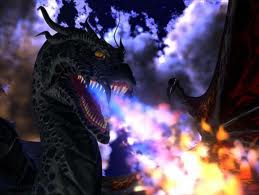 Do the people in your dreams ever morph into something or someone else? I know that's happened in my dreams quite a few times. It's not just a by-product of the bizarreness of our dreams… nay! T'is for a very good reason when Uncle Joe morphs into Winnie the Pooh.
When someone morphs into something or someone else in a dream, it is the way your wiser inner mind is showing you that person's true colors.The audio below is a great example. It is from when I was on 98.7 The Peak in Phoenix, AZ with Chris and Amy. A gal called in with this very cool… and very telling dream about her ex. Also, listen out for the play on words her dream uses to make its point. Dreams love to use puns. If you can find one in your dream, you've found a good deal of the message!


As you can see, paying attention to and understanding your dreams can really give you an edge in life because it allows you to see your self, your current situation and the people around you in a brutally honest light. Now that Gina has gotten the clear and stern warning from her inner mind, she knows not to let this man back into her life.
Your dreams are such a powerful part of who you are.  They are giving you answers and direction, even warnings you need to know every night of your life. Why wouldn't you want the ability to understand these important, even life-changing messages? Grab yourself a copy of one of my books and you'll easily understand your dreams every morning and get a HUGE edge in life.
"I absolutely love your books! They are helping me sort my dreams out already." – Belinda, Savannah, GA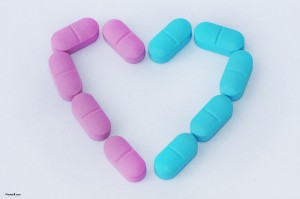 You know how, whenever we have a problem to sort out or a decision to make, we tend to say, "Let me sleep on it?"  The truth is, what we are really saying is "Let me dream on it," because when we are dreaming we are doing our deepest, most focused and insightful thinking.
One of the most common areas of our lives that causes us trouble and indecision is the relationship department.  So many of us get stuck in bad relationships, or continue to repeat our mistakes with bad relationship after bad relationship because we don't listen to that wise inner voice in the back of our head that knows better.  When we ignore that voice during the day, it will speak even louder to us at night through our dreams… but rather than speaking in words, this inner voice speaks to us in stories, pictures, emotions and metaphors.  And when you can understand this night language, the message is often as clear as day.
Below is an audio from when I was on 105.3 KISS FM in Gainesville, FL.  A gal called in with a dream that was clearly commenting on her bad relationship.  Listen for the "Aha moment" she gets when she is finally able to understand that her dream is telling her that she needs to get out of the relationship…


Got a dream you're wondering about? You can find out what it means in just seconds from now! Get instant, immediate access to my HUGE online dream dictionary (over 5800 symbols), my interactive dream journal and tons of other powerful dream working tools. For a one time fee of only $9.95 you can have everything you need to easily figure out your dreams ANY TIME YOU WANT! You'll never have to wonder what your dreams mean EVER again. Find Out What Your Dreams Mean Right Now
"It's very exciting to be able to find out what my dreams mean the very next day.  Because I am now able to understand my dream language, I was able to tell when my dreams were giving me red flags about a certain person. I got rid of him immediately and now have an awesome man in my life that my dreams approve of!!" - Jen, Nashville, TN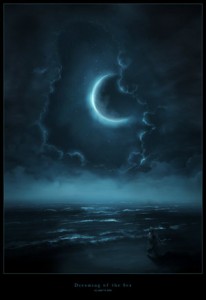 Q & A with dream expert Lauri Loewenberg
By Laura Johnson | 08.12.10
What dreams may come …
Either Leonardo DiCaprio is the hottest man alive (speculation allowed here) or the film he stars in, "Inception" was No. 1 at the box office for three weekends in a row because people are becoming obsessed with dreams and what they mean for everyday life. As in the film, there are many out there who believe dreams are very important to existence. No matter what happens after you read these pages know dreams are the only thing in the world no one else can experience with you … unless for some reason you're part of a science-fiction story.
Had a "naked" dream before? You know, the one where you're standing in the middle of some crowded place? Well the naked one and the dream where you're being chased are the most common. When we are young and we have a nightmare our parents assure us everything will be OK because, in a term, it was just a dream. However, there are some who believe our dreams are far more informative than we may believe.
The Weekender's own Dream Zone columnist, Lauri Loewenberg agreed to be interviewed about the most personal dialogue we have with our subconscious n our dreams.
Weekender: What got you into this gig?
Lauri: I was able to remember my dreams when I was two. I have been documenting them since then. I started by drawing them and then moved to writing them down. In college I took a dream psychology course (although I don't have a degree in this as there isn't such a thing) and was extremely impressed at how much sense it made. Dreams are important, powerful and actually logical once you break them down. Because dreams are something everyone has, I knew I could help essentially everyone by getting into this job. I started it as a column and then moved to the radio and finally wrote a book. I am extremely passionate about what I do.
Weekender:Is this a full time job for you then?
Lauri: Yes, 24/7. Even when I'm sleeping! (laughs).
Weekender: So what is your official job title?
Lauri: Dream analysist n in a word, dreamologist
Weekender: So you're not a psychic then?
Lauri: Not at all. I can't predict the future. I simply help people to find their realities within a dream. I ask questions to help them find their own answers
Weekender: Do dreams really mean something or are they just excess thoughts?
Lauri: I can understand how it's easy to dismiss dreams as nothing. But they are not nonsense. You need to give your dreams more credit than that n your subconscious more credit than that really. Yes, they are presented to you in a different language than you are used to but that just means you have to be able to crack the code. If you listen you can really solve your own problems.
Weekender: So dreams are not to be taken literally at all?
Lauri: Not at all. But they are always about you and about the present.
Weekender: When you're gathering information about someone's dream do certain things always mean the same thing (example: seeing bugs in a dream represents something is bugging you in real life) for every person?
Lauri: Those are referred to as archetypes and yes, they do mean pretty much the same thing for everyone. That's the point of dream symbolism. But sometimes things can take a different turn which is why I always ask questions so each person can make their own conclusions. Like the common "naked" dreams means there is something we're having anxiety about and we're concerned how we may appear to others or it could mean we feel we've opened up or exposed ourselves too much.
Weekender: What about the other common dream, the "chase" dream?
Lauri: This dream interestingly enough, more commonly reoccurs with women than men. It usually means you are trying to avoid or get out of some sort of issue.
Weekender: Is it hard to listen to people's dreams sometimes? Because it seems to us the only people who care about one's dreams is the person themselves.
Lauri: I can see why they can be boring to others but I find it interesting because it's like a big puzzle and a window into what's going on with a person. I want to help people see what the issue is and show them advice about the dream.
Weekender: What about dreams that predict the future … almost premonition like? Why does that happen?
Lauri: Those are what's referred to as EPS dreams. I'm personally a little skeptical of them. But I suppose anything is possible because time isn't really linear. Also, when we're in the REM stage of sleep our brain waves have slower frequency and could possibly pick up on things flowing around. Who's to say?
Weekender: In your words, what are dreams?
Lauri: They are an emotional state n an honest reflection about who you are. I mean your eyes are closed the whole time they happen giving you a razor-like focus on yourself. Sometimes people don't want to think about themselves, that can be too scary, but in dreams you are forced to do so.
Weekender: What about a nightmare? What does that reflect?
Lauri: Those are warnings. Only your own body can tell you what your need, and that's what it does in dreams.
Weekender: In the wake of "Inception" dreams are becoming a hot topic. Do you think people will be able to infiltrate other people's dreams in the future?
Lauri: I would not doubt it. With technology like an MRI scan we can watch dream patterns. In Japan they have created a dream VCR that reportedly records images from dreams. 100 years ago the Internet would have thought to be impossible. We'll see.
Weekender: Why should we interpret our dreams?
Lauri: It's really pretty practical, it's not New Age at all. Dreams don't ever lie, and in this world, that's rare.
In just seconds from now you can access my HUGE INTERACTIVE DREAM DICTIONARY as well as all my powerful dream interpretation tools and easily figure out all your dreams… for ONLY $9.95! (Never pay another cent) Click Here To Get Started

"I have recently had a string of dreams that your online dictionary helped me decode and i feel i am on the right path now and it just made everything make sense. Thank you for making this so readily available to us. keep up the good work."   – Deborah, Salt Lake City, UT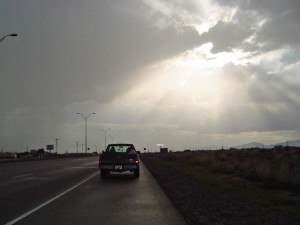 Every Wednesday I get to dissect a sex or relationship dream for my friends at  Em and Lo: Sex, Love and Everything In Between  This week's dream is from a woman whose dearly departed husband has been appearing in her dreams…
My husband passed away this past January and since then I've had a lot of dreams about him. This is the last one I had two nights ago: I was standing inside a building and saw my car in a parking lot when it started to hail. I saw my husband run up to it and drive it away. Next thing I know, he's standing beside me in the building and starts handing out grey T-shirts to strangers (three women) and then gives me one that has the word "Arizona" printed on it. I smile at him and say thanks and then we start walking further into the building with a small crowd of people. This is the second time I've dreamt of my car and my husband in a stormy situation. What does this mean?
Lauri: I am so sorry to hear about your loss. My heart is with you. I am glad you are paying attention to your dreams right now because they can actually be a nifty little built-in healing mechanism in that they allow you to safely sort out your feelings and thoughts as well as help you to move through the grief. So let's delve into this dream and see how your inner nuts and bolts are helping you to work through this really tough time.
The building represents the relationship you built with your husband. The storm and the hail is your current emotional state. You are currently trying to "weather" a downpour of depression and perhaps even a sense of growing numb or cold to things that used to interest you.
The car is your ability to progress and move forward down your road of life, as well as your motivation and "drive" to keep going. It is in a parking lot because when your husband passed, I'm sure you felt as if your life stopped too. You also probably had to put on hold or "park" a lot of things in your life so that you could gather yourself. Your husband drives away in the car because you are still feeling like he has up and left you behind. This also reflects a deeper sense that he has gone on a different journey without you.
Then he's suddenly beside you. I believe that shows your deeper belief that yes, even though he did leave you, he is still with you. The grey T-shirts represent the depression you are currently in, your sense that all the color has left your life. The three women are most likely different aspects of yourself such as mother, wife, career woman. They are the three biggest roles you play in life that now seem strange to you because when your husband died, it changed your identity and sense of self.
The shirt that says Arizona is interesting. Does Arizona hold any significance to you? Any personal associations? If not, perhaps Arizona is referred to in your dream because it is currently an embattled state and your inner mind may somehow connect Arizona's battle with your inner battle. Also, Phoenix is the capitol of Arizona and a Phoenix is known to rise from the ashes… just as you will certainly rise again from your grey ashes of depression. That may very well be the main message this dream — or perhaps even your husband — is trying to convey to you right now.
I also believe the small crowd of people you walk into represents the small crowd of people who have gone through the loss of a spouse and that you may want to find and join some sort of bereavement support group, if you haven't already. Being around and communicating with people who understand what you're going through will help you to know that you are not alone, and more importantly, that you will be able to get through this and move on with your life. I believe this was a very powerful dream. And I wouldn't doubt that your husband may indeed be trying to guide you through this heart-wrenching time.
Dreamer's response: Thank you so much for responding to me. My dream makes so much sense to me now. I'm amazed at how your interpretation reflects exactly how I felt and am still feeling. I did feel as if he had abandoned me and went off onto another journey without me. For the last sixteen years, we've always done everything together. I know my husband is okay now because he told me this in a separate dream I had. You're also correct that I've been having a hard time "finding" myself and figuring out who I am without him. The depression hits me really hard some days and things I used to love to do, I could totally care less about now. Most everything I did, I did for him and now he's not here to do things for and it's like, "What do I do with myself now?"
As I was just fixing to type out and tell you that the "Arizona" T-shirt made no sense to me either, it hit me that I have been to Arizona. Richard and I went on our last vacation together on 7/31/09 for seven days and part of the trip was to the Grand Canyon. I had this dream the early morning hours this past Saturday, 7/31. I'm wondering if he's trying to tell me something or just wants me to remember the good times we had together. I don't know… 
As far as the grief support group, I have looked into it. I thought I was doing okay without attending one, but maybe, in light of this, I should attend after all.
Strange sex dreams, death of a loved one, weird things happening to your body… It's ALL in there!  Grab your copy of So, What Did You Dream Last Night?  and understand your dreams like never before!
"I have both of your books. I love them!!  It is so much fun to look up what my dreams mean in the morning.  I don't know what I would do without them!"   – Amy, Clearfield, UT