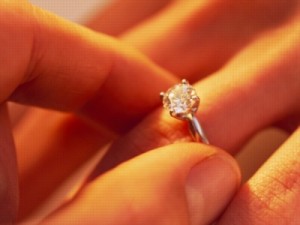 Every Wednesday I get to dissect a sex or relationship dream for my friends at  Em and Lo: Sex, Love and Everything In Between  This week's dream is from a gal who is dreaming about her first crush…
I'm about to get married. I dreamt of my crush for the first time. I know he likes and love me but he pushed me away because of the distance. In my dream he visited me we had dinner together , we had a short chat and we went joy riding. I never expected to dream of him.
Lauri: Congratulations and Mazel Tov on the upcoming nuptials! Let me assure you that your dream is not anything to worry about but rather is a good sign you are moving into the mindset of marital bliss in a very healthy manner.
It is common to dream of past loves before stepping into that final frontier we call marriage. It is the way your inner mind sorts through and comes to terms with all the men that came before THE ONE! All the previous men were lessons well learned, preparing you for the man you finally feel comfortable sharing the rest of your life with. And it is no surprise that your first love, or first crush, may run through your dreaming mind at this point in time. Why he was the first one to ever give you those tingly feelings within various body parts. He was the first one to bring out that inner desire and yearning that feels so good it aches!!  He awakened you to those feelings that will forever be with you… and that is why he is in this dream and – let me warn you – may very well continue to make appearances in your dreams for quite some time.
But keep in mind he is no longer playing himself. Nay, he is the personification of excitement, tingles and bubbles, which means he will forever be a reminder to your inner mind that you need to continue to feed that passion within (hence the dinner) for as long as you journey down the road of life (hence the joy ride). In other words, as your marriage becomes more and more comfortable and more and more routine, don't let the excitement and the spice fade… because when it does, Mr. first-time crush is sure to pop in to your dreams to remind you to keep the passion alive!
Dreams help us in every area of our lives, relationships, career, overcoming the past… you name it!  When you can understand your dreams, your life gets better because decisions are easier, tough situations are clearer and you're just plain smarter when you dream! My book Cracking The Dream Code will help you learn your own dream language so you can get an edge in life. 
"Your books are my favorite gifts to give!  Thanks Lauri!"   – Vicki, Henderson, NV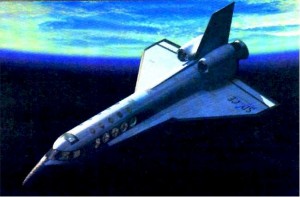 Spaceships, UFOs, rockets, space shuttles, all these vehicles are capable of traveling not only high into the sky but beyond this world, so when they travel into our dreams they represent our extreme high hopes of being able to travel above and beyond our personal world as we now know it.
A great example of such a dream came from radio personality Cowhead, who can be heard on 102.5 The Bone here in Tampa, FL.  I was on his show back in April when he relayed an interesting dream he had about the space shuttle…
 
What about you?  What kind of space travel or UFO dreams have you had? Can you connect them to high hopes you have for yourself?
Don't let your dreams frighten you!  Let them enlighten you!!  Grab yourself a copy of one of my books and you'll easily understand your dreams every morning and get a HUGE edge in life.
"Your books have been a life saver for me!  Being able to understand my dreams has helped me to turn my marriage around because they were showing me what I have been doing to make our situation worse. Wow. It's unbelievable how helpful my dreams have been to me.  I can not thank you enough."   - Tammy, Flagstaff, AZ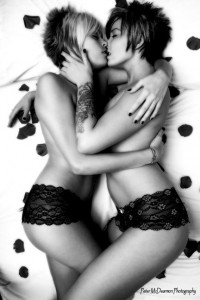 Every Wednesday I get to dissect a sex or relationship dream for my friends at  Em and Lo: Sex, Love and Everything In Between  This week's dream is from a gal who has been getting some girl on girl action in her dreams…
So I've been having a lot of wet dreams lately. That fact I find normal. But it's who I'm having them with that I'm curious about.  For some reason they are always with women.  Recently I've even had a dream about a steamy encounter with one of my best girlfriends.  Does that mean I am bi-curious or is that normal?

Lauri: If having a naughty dream about the same gender meant you were bi-curious, why we'd all be AC/DC!  So to answer your question, yes. T'is quite normal indeed.  In my research, it is not uncommon for same gender sex dreams to come in waves or spells such as yours.  This is not unlike having a wave of say, falling dreams.  In fact, I've personally been having a wave of fire dreams! The reason dream themes sometimes come in waves is because the issue or behavior they are connected to goes on for as long as the dreams do.  That being said, let's see if we can't figure out what is triggering these girl-on-girl dreams for you.
The first thing you have to keep in mind is that sex dreams are not usually about sex at all but rather a uniting or merging of ideas, mindsets or energies.   Random or unknown women often represent female or yin energy, which is typically creativity, sensitivity, the ability to nurture and to be a good listener… the qualities generally associated with women.  Lesbian dreams are VERY common with pregnant women, for example, because there is nothing more "feminine" than being in incubator mode.  Have you been particularly creative, nurturing or sensitive lately?
Now let's look at your friend.  Only you know for sure if you secretly desire her lady garden, but odds are this dream came at a time when the two of you had some sort of meeting of the minds, when the two of you really "came together" on some level, or perhaps put up a united front about something.  You may have even recently taken on one of her behaviors or qualities as your own, you may have merged a part of her into you.  Whatever the case, the dream is a really good sign that you two are definitely on the same wave length!
Strange sex dreams, death of a loved one, weird things happening to your body… It's ALL in there!  Grab your copy of So, What Did You Dream Last Night?  and understand your dreams like never before!
"Your books have given me so much insight into my dreams it's crazy!!"   - Anne, Huntington, IN
Every Wednesday I get to dissect a sex or relationship dream for my friends at  Em and Lo: Sex, Love and Everything In Between  This week's dream is from a woman who is VERY concerned about a dream she had about her cheating boyfriend…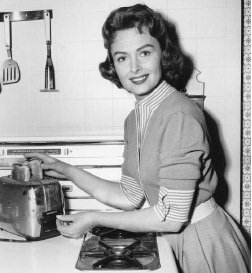 I had a dream my boyfriend and I were re-living a fight we had about him cheating. I asked him the same questions, as in real life, and got upset. Then out of nowhere a girl appeared. She was ready for sex. I asked her to leave. While trying to get her to leave, two more women appeared at my door. They had seen an ad in a newspaper. All of a sudden the house is filled with tons of women and men ready to have sex. My boyfriend is game and I walk in on him having sex with some girl… and my MOTHER. I went back to the others and waited to get involved but felt out of place.   I'm really bothered by this.
Lauri: It seems from your first sentence that the real life fight was about the fact that your boyfriend did in fact cheat, not about the fact you thought he was cheating. So I am going to go on the assumption that he double-dipped. That being said, you are clearly still very much bothered by it. Who wouldn't be? And when something in real life continues to bother us during the day, our dreams step in and try to help us sort it out at night.
In the dream, you are asking him the same questions you already asked in waking life, which is a good indication that you are not satisfied with the answers he gave — so those questions still remain, as far as you are concerned. The first woman that shows up in the dream represents the other woman. You ask her to leave in the dream but she doesn't, because in waking life you tried to rid yourself of the thought of her and the evil deed but were unable to. And then your house becomes filled with horny folk, apparently answering an ad your boyfriend put out. That reflects how your mind and the relationship have become crowded with the reality of what happened… your boyfriend was a horn dog and he put out! Yes, there is a play on words (dreams love to do that).
You also seem to feel he is still "open for business." And even your mom joins in!! That most likely has nothing to do with your mom at all but rather the fact that you may play the role of Mom in this relationship. Do you baby him too much? What concerns me the most about this dream is that you get in line! That is very telling. It shows us that by continuing on in a relationship with him after he betrayed you, you are essentially complying with his behavior… perhaps to the point that you allow him to have many other priorities in front of you.
Strange sex dreams, death of a loved one, weird things happening to your body… It's ALL in there!  Grab your copy of So, What Did You Dream Last Night?  and understand your dreams like never before!
"I used your book this morning and decoded my dream. Awesome!!"  – Brook, morning show host on WUHU Bowling Green, KY