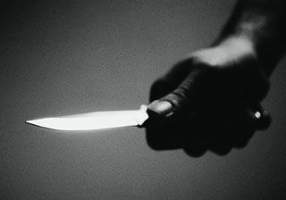 As bizarre and off the wall as dreams can be, sometimes the real life story behind the dream is more twisted than the dream itself!
Yesterday I was on KZHT in Salt Lake City with Frankie, DB and Jessica – as I am every Monday – when a woman called in with a frightening dream she had been having for 16 years and couldn't figure out what was causing it.  Well, we got to the bottom of it, and when we did… wow!
Listen to the audio below.  The dream is just a bit long BUT the story behind it is shocking so it is definitely worth the listen!!


As you heard, a good way to figure out a recurring dream is to pinpoint when in your life the dream started, then ask yourself what happened back then that I haven't been able to resolve?  Or, what began then that is continuing to this day? That will often help you get to the issue behind the dream.  Once you are able to pinpoint the issue, you MUST take action to resolve it otherwise your dreams will continue to nag you until you do.  The dreaming mind does not like complacency.  This callers case is a good example.  Her dreams have been nagging her for years because no one in her family will talk about this issue.  Now she knows what she needs to do.  And if she does open up a dialogue with her family, or at least with her brother, the dreams will stop.
What about you?  What recurring dreams do you have?
Don't let your dreams frighten you!  Let them enlighten you!!  Grab yourself a copy of one of my books and you'll easily understand your dreams every morning and get a HUGE edge in life.
"All my friends come to me now when they want to understand their dreams.  Your books have made me very popular!!"   – Gina, Syracuse, NY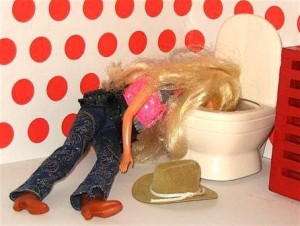 Every Wednesday I get to dissect a sex or relationship dream for my friends at  Em and Lo: Sex, Love and Everything In Between  This week's dream is pretty sick…
I had a dream that I was in the living room and had taken some pills and I was getting real dizzy. Then when I was walking towards the bathroom I went into the bedroom and saw my fiance having sex with a blonde chick. Then I started throwing up. Next thing I know he was trying to help me throw up the pills. Then my phone rings in real life and it's him calling me! What the hell?!
Lauri: Something must have happened recently that was "a hard pill for you to swallow." The dizziness in the dream is connected to uncertainty in waking life. This issue is making your head spin! And it probably does not have to do with your fiance. But let me assure you that just because you see him having sex with another woman in your dream, doesn't mean he is getting his pleasures elsewhere in real life… unless you have good reason to suspect him! Most likely, he is giving his time and attention to something else and it has become a third wheel in your relationship, to the point that he isn't by your side as much as you would like while you deal with this issue of yours that has been hard to swallow.
You begin vomiting in the dream because this issue of yours is very unhealthy for you and you need to purge yourself of it immediately, and doing so may involve getting an awful lot off your chest. Your fiance finally comes around at the end of the dream to help you out, which means he was likely a "Johnny come lately" in real life. He finally came to your side to help you rid yourself of the unpleasant issue. Better late than never! Oh, and the fact that he happened to call in the midst of the dream? Most likely coincidence.
Dreamer's response: Wow, thank you, I really like this interpretation! There is a lot going on in my life: I recently found out my real father's name; I have a six month old and I have a stepson who is seven; my fiance was a cheater when I was pregnant and he proposed to me when I told him that I was tired and I wanted to leave him. A lot has changed. He has stopped being selfish and he finally apologized for everything one day when I was intoxicated and let it all out. The wedding is set for June 2010. But I still have cold feet — I am scared of getting hurt.
Don't let your dreams frighten you!  Let them enlighten you!!  Grab yourself a copy of one of my books and you'll easily understand your dreams every morning and get a HUGE edge in life.
"I just love your book.  Actually I have both of your books.  They are spot on in your interpretations."   – Carol, Pittsburgh, PA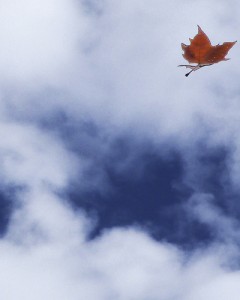 Have you ever had a floating dream?  Those are usually pretty magical! To feel no heaviness, to be as light as a feather, to rise above the trees and remain suspended in mid-air like a bubble or a leaf dancing with the wind…
Most floating dreams are an awesome experience and indicate that you are either feeling an enormous relief from something in life that was weighing heavy on you OR you are realizing your ability to rise above where you were previously in life, that you are reaching new levels in career, apiritual awareness or perhaps even in a romantic relationship.
Sometimes, however, the floating dream can become scary and cause a great amount of fear, like in the audio below.  This is from when I was on The Coast in San Luis Obispo, CA with Bill and Amy in the morning.
Listen and find out the very direct advice this gal's floating dream was giving her…

What about you?  Have your floating dreams ever gotten scary?
Don't let your dreams frighten you!  Let them enlighten you!!  Grab yourself a copy of one of my books and you'll easily understand your dreams every morning and get a HUGE edge in life.
"Thanks to being able to figure out my dream with the help of your book, I was able to save a very important relationship. So I just wanted to say thanks."  – Ellie, Miami, FL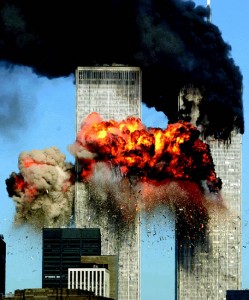 After the Terror Attacks on 9/11 I was flooded with people wanting help with their nightmares. That attack struck deep within the American psyche.  Adults and children were haunted by nightmares for months, even years afterwards. I included some of those nightmares in my book So, What Did You Dream Last Night? Below is an excerpt…
Terror Attacks Our Dreams
     For quite some time after the terror attacks on September 11th, 2001, nightmares were definitely on the rise.  These days we all have an underlying sense of anxiety, stress and insecurity, the three major building blocks for nightmares.  Below are just a few of the hundreds of nightmares that were reported to me since that horrible day. 
"Exploding Computer"
     I was playing games with my son on the PC when suddenly the screen went out and then flashed writing in some foreign language. The PC then exploded and I was caught in a blinding light and heard a ringing in my ears and was unable to find my son. I was trying to call to my wife to get my son but I was unable to move or see anything.    – Frank 35, Staten Island, New York
     The personal computer games symbolize the game of life.  Frank, being the concerned and caring parent that he is, is teaching his son the rules of life and how to compete and win in this game.  The computer screen goes blank and flashes a foreign language indicating that something that is beyond Frank's understanding (the terror attacks) is suddenly interfering with his "personal" world. Then the PC explodes.  Explosions usually mean a burst of pent up frustration may be on the way but they can also mean there is a major shift going on in one's thinking… and these days the latter is usually the case as we are all rethinking our priorities.  But for Frank, his shift in thinking was related to the fact that a new child was on the way at a time when he was no longer sure he wanted to bring more children into such a chaotic world.  This nightmare is warning Frank not to "lose sight" of the needs of his son who has been drawing burning buildings almost everyday since the terror attacks.   It is also urging him to not let the fact that there are some things beyond his control keep him from "moving" forward in life.
"Satan's Mission"
     My room was hell and the hallway was the stairway to Heaven.  All of these people were going by on their way to Heaven, while I was stuck in this dark room.  Satan was in there with me.  He was trying to get me riled up over the unfairness of this.  We began making plans for a war.  I was "enlisted" to go on a mission but I had to be disguised.  He started talking about removing my skin and putting something ELSE there.  I asked him if it would hurt. He said it wouldn't and that I just needed to relax.  I woke up with my heart pounding.   – Ruschia 27, Hertford, North Carolina
     This nightmare reflects Ruschia's struggle to understand the mindset of those that have waged war on the free world.  Satan naturally symbolizes the evil forces that manipulate and rile up the minds of those that are easily influenced into becoming terrorists by telling them that they will be able to go to Heaven or "Paradise" if they "fight the infidels."  Ruschia is enlisted to go on a mission and her skin is removed just as the terrorists are "stripped" of their independent thinking and are enlisted to go on homicidal missions.  After this nightmare, Ruschia decided to take a break from the twenty-four hour news channels.    
"Beheading"
   "This seems to be the strangest thing, but the night of the terror attacks, my husband and I both dreamt of someone being beheaded.  Is it normal for two people to have the same dream, or nightmare in this case, on the same night?"     – Barbara 41, Sydney, Australia
   Barbara and her husband experienced a fascinating phenomenon called "Shared Dreaming." That is when two people have the same dream, or a similar dream, on the same night. Shared Dreaming definitely occurs and probably does so more often than we know because so many of us don't always remember our dreams nor report them to others. Nonetheless, the reason it happens is because the two people who shared the same dream are also sharing the same issue that caused the dream and react to the issue, subconsciously, in the same or a similar manner.
   In Barbara's and her husband's case, they both had been watching the terrible events of 9/11 unfold all day, went to bed with it on their minds and tried to sort it out while dreaming in a very similar mind set.  They are husband and wife after all, so naturally they are on the same wavelength.
   Interesting, isn't it, that they dreamed of beheadings not knowing what a frequent occurrence it would become on the news in the coming months?  Even more interesting, is that they are not the only ones who reported dreaming of beheadings after that day.  From a Dream Psychology standpoint, I can understand why.  If you look at the New York skyline before the attacks, the Twin Towers stood "heads" above the rest of the buildings.  Plus, New York is the financial "head" of the world.  It makes sense that watching those towers come down was very much like watching a beheading.  Sigh.
Do you remember any dreams you had after 9/11? Leave them in the comments below.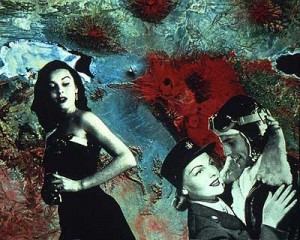 Every Wednesday I get to dissect a sex or relationship dream for my friends at  Em and Lo: Sex, Love and Everything In Between  This week's dream is from a gal who has a pretty sad story…
About two years ago my husband cheated on me and got the "other woman" pregnant. A lot has gone on since then and I remained with my husband. Now, I've never liked this chick from the beginning. So after all has been said and done and we are all (sorta) comfortably pretending the others don't exist.
I keep having dreams about her. First that she lived in my neighborhood. Then that she would come to my house with her daughter. (She is NOT welcome anywhere near me.) Then that my family would invite her to family functions (never in a million years) then get mad at ME for getting upset with it. I dream about this once or twice a week and I wake up incredibly angry every time. I get that I have unresolved issues with this, but what's up? Why does it keep invading my head while I'm sleeping?
–Angry Sleeper
Lauri: Eshet Chayil, my dear. A woman of valor you are! I don't know that I could have stuck it through…but you did and so now we have these dreams to sort out. Your dreams have progressed because your anger has progressed and your anger has progressed because the pretending is becoming less and less comfortable for you. Reminds me of the song of the old woman who swallowed the fly and proceeds to swallow increasingly larger animals, each to catch the previously swallowed animal to the point that she finally swallows a horse and dies! In the same way, this must be slowly killing you to keep having to swallow reality.
The progression your dreams are showing you is that this indiscretion which resulted in, basically, another family, is slowly but surely invading your normally peaceful state of mind. While she is not in your neighborhood, nor in your home, nor attending family functions, the awareness and pain IS VERY MUCH in your neighborhood, in your home and at your family functions — because wherever you go, so does the pain.
Why does it invade your sleep? Because you are "comfortably" pretending it does not exist while awake. And what we ignore while awake rises to the surface when we sleep because it must be dealt with. As long as the pain exists, so will the dreams.
Remember how Mom would always nag you to pick up your room, stop slouching, clean your plate and so on? Well, your mom's got NOTHING on your dreams! Girl, they will nag you to death! They will not let up until there is some kind of resolution. Clearly, "comfortably" pretending is not working for ya. Might be time for a counselor and some serious introspection because this is no way to live. Good luck to you!
Allright, sound off.  What do YOU think this woman should do?
Don't let your dreams frighten you!  Let them enlighten you!!  Grab yourself a copy of one of my books and you'll easily understand your dreams every morning and get a HUGE edge in life.
"Your books have been a life saver for me!  Being able to understand my dreams has helped me to turn my marriage around because they were showing me what I have been doing to make our situation worse. Wow. It's unbelievable how helpful my dreams have been to me.  I can not thank you enough."   - Tammy, Flagstaff, AZ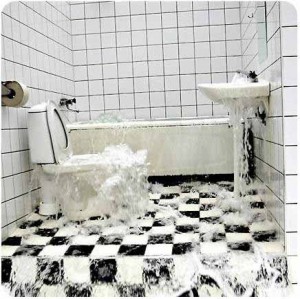 Ug… the toilet dream!! A lot of people chalk this one up to merely having to pee in real life. This can sometimes be the case, but more often than not, the dream goes quite a bit deeper.  If you are a frequent toilet dreamer, listen up!  Understanding this dream can be life changing!
Last week I was a guest on KISS FM in El Paso with Mike and the Wake Up Crew when a toilet dreamer called in.  Listen to the audio below and you'll never look at your toilet the same again!


What about you?  Are you a toilet dreamer? Do you think this analysis seems to fit you too?
Dreams help us in every area of our lives, relationships, career, overcoming the past… you name it!  When you can understand your dreams, your life gets better because decisions are easier, tough situations are clearer and you're just plain smarter when you dream! My book Cracking The Dream Code will help you learn your own dream language so you can get an edge in life. 
"Your books are my favorite gifts to give!  Thanks Lauri!"   – Vicki, Henderson, NV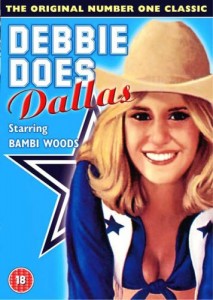 Every Wednesday I get to dissect a sex or relationship dream for my friends at  Em and Lo: Sex, Love and Everything In Between  This week's dream calls for a little bow chika bow bow music…
I dreamt that I was in a gigantic ballroom with hundreds of people. I met a guy that I've never seen before and we started hooking up out in the open… and a camera was running! I was a bit wary but I decided to ignore it even though there were all these people around that were supposed to be "involved" in the porno we seemed to be making.
Later I figured out that the guy I was with made porno's and found random girls to sleep with. For some reason I wasn't angry but more upset that he didn't feel like we had something special. Suddenly there seemed to be an earthquake, so I found him and grabbed him and passionately hugged and kissed him to show him that we had chemistry that was intense and not something to just ignore. I believe he got the message. However in reality I am single with no obvious prospects.
Lauri: It's always hard for me to break the news that the hot mystery man that shows up in a woman's dream is not an actual guy somewhere out there waiting for her.   Alas no, he is instead a manifestation of the fact that you may have recently "manned up," and "grown some balls." Have you recently taken charge of a situation, put your foot down or asserted yourself in some way?  And did you happen to do so in public or in front of others? 
This may be where the porno comes in to play.  Just as you were a bit wary of others around you but went for it anyway in the dream, have you gone ahead and asserted yourself despite how you may be viewed by others in real life? The chemistry and special feeling you felt for him in the dream is directly connected to a waking life realization that "manning up" can feel pretty cool.  In fact, it can help you make waves, which is where the earthquake comes in.  Have you recently "shaken things up" by asserting yourself? Broken new ground? 
In the end of the dream when you are trying to convince him that you have something special, you are actually – through this dream – convincing yourself that you have a quality that is "not something to just ignore."
Dreamer's response: Thank you for interpreting my dream! I definitely agree that it probably was more about me being confident and doing what I want even if it's potentially embarrassing. I haven't done anything especially bold recently, but I have been working on feeling more comfortable flirting and speaking to people I normally would be too shy to talk to.
For a long time I've wanted to be more confident and project the fact that I want to start dating. (I'm 20, have never had a boyfriend or gone on an actual date, and have only hooked up with one person even though I'm a very sexual person.) Perhaps my dream was an indication that I am starting to feel more confident and able to go out and get what I want rather than waiting for it to come to me.
Strange sex dreams, death of a loved one, weird things happening to your body… It's ALL in there!  Grab your copy of So, What Did You Dream Last Night?  and understand your dreams like never before!
"I used your book this morning and decoded my dream. Awesome!!"  – Brook, morning show host on WUHU Bowling Green, KY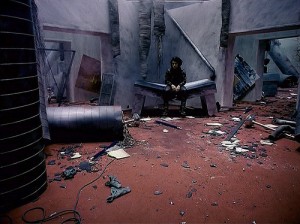 Houses in dreams, whether it is your actual house or not, are one of THE most important symbols to pay attention to because they represent the self… YOU!  And every different room in the house has meaning.  In this post, we are going to explore the basement, the deep dark place in the psyche where we push things down that we don't want to deal with.
I was recently a guest on the KZHT Morning Zoo with Frankie, DB and Jessica in Salt Lake City (I'm on every Monday, btw) when Jaycee called in with an interesting basement dream.  Listen and find out the important message her house/basement dream is giving her about her schooling…


What are your house dreams like?  Do you tend to dream of a certain room more than others?  Me, I dream of houses that have a ridiculous amount of bedrooms, all clean and tidy and ready for guests.  What about you?
Dreams of water, death of a loved one, weird things happening to your body… It's ALL in there!  Grab your copy of So, What Did You Dream Last Night?  and understand your dreams like never before!
"Reading your book is like peeking into someone's therapy section. I actually missed my stop this morning, I was so enthralled !"   – Laura Zaccaro, Good Morning America segment writer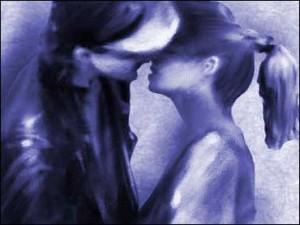 Every Wednesday I get to dissect a sex or relationship dream for my friends at  Em and Lo: Sex, Love and Everything In Between  This week's dream is from a gal who gets awful busy in her dreams…
I am in a relationship. It has its ups/downs but I love him. Yet I have recurring dreams about having sex with other men. Actually, I've even had many dreams about having sex with women. Recently I dreamed I had threeway sex with my boyfriend and another man. What could this mean?
Lauri: Usually I need a few more details so that I can give you more insight into what you may be telling yourself through the dream. For example, the actions leading up to the sex, whether these other men are actual people you know, the setting of the dream, etc. But I believe the way you opened your message says enough. It seems that, even though you do indeed love your boyfriend, there is something missing in the relationship as far as you are concerned. Keep in mind, sex in dreams is rarely about physical sex you desire but more about filling a void in your own life or in your own personality.
Is the ol' intimacy department A-Okay? Is he able to hit all the right buttons, rub all the right spots, and tickle all the right magic areas for you? If so, then these dreams suggest the relationship itself — not the sex — is lacking certain qualities you desire. Take a good look at the men you are partnering with in the dream. Is there anything about these people, any quality or behavior of theirs that you wish your boyfriend had…or even that you wish you could possess? Having an awesome job or being a good listener, for example? The girl-on-girl dreams may indicate that you desire a partner that is more sensitive to your needs, a better listener, more empathetic…like we gals tend to be! And that fun dream with you, your boyfriend and another man, well, again another indication that you may need a bit more in your relationship…NOT MORE GENITALS…just more attention.
Strange sex dreams, death of a loved one, weird things happening to your body… It's ALL in there!  Grab your copy of So, What Did You Dream Last Night?  and understand your dreams like never before!
"I used your book this morning and decoded my dream. Awesome!!"  – Brook, morning show host on WUHU Bowling Green, KY