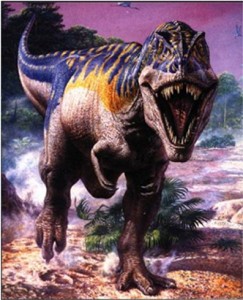 Have you ever dreamt of dinosaurs?  I can remember only one dream I've ever had of a dinosaur.  In my dream I was grass… yeah.  So anyways, I'm grass and I'm minding my own business being all grassy when suddenly a huge dinosaur head comes down out of nowhere and eats me!! Looking back at that time in my life when I had that dream, it was when I was just beginning to become a vegetarian and my dream was showing me that my meat eating ways needed to be a thing of the past, like the dinosaurs!
Dinosaur dreams are actually pretty common because of the fact that they tend to refer to what is – or what ought to be – in the past.  There's something about human nature that resists change and that is afraid to let go of the past. This causes us to become stagnant and complacent, much like the caller in the audio clip below.  This clip is from when I was on The Coast last week in San Luis Obispo, CA with Bill and Amy in the Morning. 


As you can see, our dreams have a cool way of showing us ourselves and our current situations in the form of a story so that we can get a much deeper and insightful perspective on our situation and our reaction to it.  In Cocoa's case, her dream was showing her that her complacency in life has got to become like the lizards of long ago… extinct! That is the only way to get her life out of park.
What about you?  Have you had any dinosaur dreams lately?  If so, now knowing what they mean, what issue in your life do you think your dream dinosaur was referring to?
Don't let your dreams frighten you!  Let them enlighten you!!  Grab yourself a copy of one of my books and you'll easily understand your dreams every morning.
"Because of your books, I am more aware and open to my dreams and translating them is starting to seem effortless.  I also am not sure you would have had the same interpretation … but it worked for me." - Victoria, Las Vegas, NV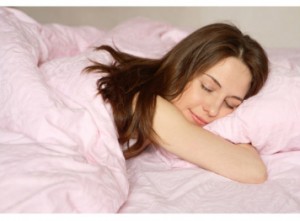 Every Monday I get to dissect a sex or relationship dream for my friends at  Em and Lo: Sex, Love and Everything In Between  This week's dream a gal is wondering if her wet dreams are normal…
I'll just cut right to the chase: I have orgasms in my sleep, what can be called "wet dreams." When I dream something erotic (even if it's just my husband and I having sex), not only do I become aroused, but I have actual orgasms. I would say I have several wet dreams a month. Now, I'm not complaining — it's kind of awesome, to be honest! — but I want to know how common this is amongst women? Because I've never heard of women having wet dreams. Men, yes…women, no. Although, my own husband hasn't ever had a wet dream. I find that strange, because I always thought that men are the only ones to have them. So what's the deal?
Lauri: Orgasms during sleep are actually VERY common indeed for those of us of the fairer sex! And in my research, about two "wet dreams" a month seems to be the going rate these days among women! In fact, after the early twenties, dreams resulting in orgasms rise among women and decrease among men. Yay us!
What causes the orgasms in sleep? It is definitely the dream content! The body does not know the difference between a dreaming event or a waking event, so its reactions to dream stimuli will be the same as reactions to waking life stimuli (save for the fact that the skeletal muscles are paralyzed during REM so that we do not get up and act out the dream). The eye balls move under our lids (hence the term REM, Rapid Eye Movement) because we are watching what is going on in our dream. If the dream is exciting or frightening, the heart races, we sweat, breathing becomes rapid. And if the content is sexual, the brain sends the message to our lady friend down below that we are having sex so the blood flows, the vagina engorges, becomes wet and… BAM!…You have been the proud recipient of a wet dream.
What causes the sexual content of the dream? Pay attention to your cycle. If you are in the middle, when ovulation takes place, this is when you are more likely to have a sex dream, because the body is ready and willing… basically, when you are the most horny, baby! An equally common cause for sexual content in dreams is the meaning behind sex. It does not always refer to a physical union you want but a psychological union you need or have recently had. Naughty dream about the creepy guy in the cubicle behind you, for example? It doesn't mean you secretly want your way with him, it means you either need to "come together" on some level for a project or for the good of your job OR perhaps there is something about him – like his computer savvy – that you need to bring into your own personality just as you might have brought him into your body in the dream. And if said dream ends in orgasm, enjoy and rejoice in the fact that the result is not nearly as messy as it is for a man.
Dreams help us in every area of our lives, relationships, career, overcoming the past… you name it!  When you can understand your dreams, your life gets better because decisions are easier, tough situations are clearer and you're just plain smarter when you dream! My book Cracking The Dream Code will help you learn your own dream language so you can get an edge in life. 
"Your books are my favorite gifts to give!  Thanks Lauri!"   – Vicki, Henderson, NV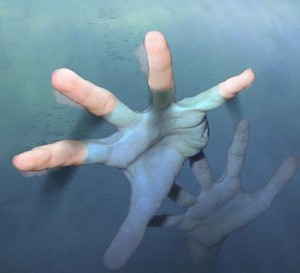 Water is a very common theme in women's dreams. Why? Well, water in dreams often reflects our emotions and we gals… in case you didn't know, are pretty emotional creatures!
Like water, our emotions are very fluid, always changing: sometimes they are overwhelming like a flood or a tidal wave, sometimes they are enticing like a clear warm pool and other times they are heavy and hard to sort through like a swamp.  This is why, whenever water flows in to your dreams, you need to compare them to your emotions of the previous day. Odds are, you will be able to associate the state of the water in your dream to your emotional state the previous day.
Last week I was a guest on CJ's Playhouse in Poughkeepsie, NY when a gal called in with a water dream in which she drowned…


Share your water dreams in the comments section below.
Dreams of water, death of a loved one, weird things happening to your body… It's ALL in there!  Grab your copy of So, What Did You Dream Last Night?  and understand your dreams like never before!
"Reading your book is like peeking into someone's therapy section. I actually missed my stop this morning, I was so enthralled !"   – Laura, New York, NY
Every Monday I get to dissect a sex or relationship dream for my friends at  Em and Lo: Sex, Love and Everything In Between  This week's dream is really helping a gal put her relationship into perspective…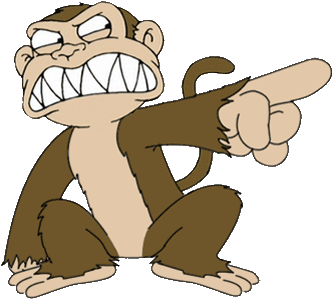 Last night, I had a dream that I was staying at my boyfriend's house, but in a separate room, and in a part of the house there was a dirty little room where a kind of demon monkey lived, and the monkey had little passages all through the house. Somehow, I killed it because it creeped me out. It turned out the monkey came back to life when you kill it. I was told that after I saw it seven times I would die. I became scared so I stopped opening my eyes. When it was time for dinner, I opened my eyes and saw the monkey again, and I broke down crying, then the dream ended. It left me feeling really bothered. What does it mean?   – Harmony
Lauri: The reason you are in separate rooms in his house is because this dream is commenting on an issue that has divided you, come between you. The dirty little room may be referring to a dirty little secret he has. The demon monkey is a very clever metaphor your inner mind has concocted to stand in for this issue. It is demonic because it is something you have "demonized" and it is in the form of a monkey because you, he, or both of you aren't taking it seriously enough. All the secret little passages are the sneaky little ways your boyfriend has of getting into or out of situations… or into and out of your good graces!
You kill the monkey in the dream because at some point you must have felt you were able to put an end to this divisive situation once and for all… but alas, the monkey kept coming back to life, which means this issue, despite your efforts, has not gone away.
Interesting, though, about the number seven. Has this issue come up seven times? The number seven, according to numerology, is the psychic number. Perhaps you intuitively know that the seventh time will be the straw that breaks the camel's back. And that is where the dying part comes in. Death in a dream isn't about dying in real life; it's about something coming to an end. In this case, it may be the end of the part of you that has continually turned a blind eye toward this naughty little issue. Notice how you open your eyes when it's time for dinner. Your dream is showing you that the only way to "feed" the needs you have in a relationship is to "open your eyes" and see this one for what it really is. Is this relationship feeding your needs? Is enough, finally, enough yet?
Harmony replies: Thanks, this really helped. Before we first got together, my boyfriend told me he used to have depression due to his guilt of something, as he put it, "horrible" he did when he was younger, but he never told me what, which could refer to the secret. I've asked several times for him to talk to me about what happened, but he's always weaseled out of telling me, not taking my questions seriously, which is probably the monkey. I respect his privacy, but it has been bugging me, and his inability to open up about his feelings has caused a bit of a communication breakdown. I have been quite sick on and off recently and have been unable to see him as much as we'd both like, adding to the strain on our relationship, and I have reluctantly decided if it gets any worse we would need to either sort things out or end the relationship, which is most likely the dying part. Thanks, you've made a lot of difficult choices clearer for me, it's definitely time to sort things out.
That dream you're wondering about right now is trying to tell you something you NEED to know! Go Here for a personal one-on-one dream reading with me! 
"It's like you've opened my soul and peered directly into it. I feel so grateful Lauri, you are out there in this universe to help people shed light on thier dreams and provide invaluable (and life changing!) insight. I am so amazed at how our dreams represent the waking life.  I'll make sure to refer others to you! "  – Alina, Las Vegas, NV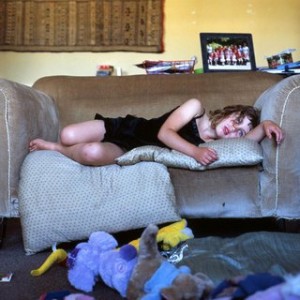 Did you know that – on average – we all dream of Mom at least once a week?  That's right! Whether she is still with us on this world or not, Mom appears in our dreams on a weekly basis. Did you also know that when you dream of Mom, she is rarely playing herself!
I was recently a guest on CJ's Playhouse on WPKF in Poughkeepsie, NY when a woman called in with a dream about her mom that was really freaking her out. Turns out, the dream wasn't about her mom at all but more about the way she had been mothering her own daughter lately…


This dream – as all our dreams do – was giving this woman expert advice on how to handle her daughter.  Whenever life gets tough… especially the parenting aspect of life, just go to sleep and "dream on it!"  Without a doubt, your dreams will always hold an answer for you!
Don't let your dreams frighten you!  Let them enlighten you!!  Grab yourself a copy of one of my books and you'll easily understand your dreams every morning and get a HUGE edge in life.
"Your books have been a life saver for me!  Being able to understand my dreams has helped me to turn my marriage around because they were showing me what I have been doing to make our situation worse. Wow. It's unbelievable how helpful my dreams have been to me.  I can not thank you enough."   - Tammy, Flagstaff, AZ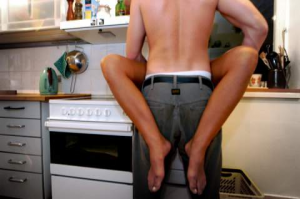 Every Monday I get to dissect a sex or relationship dream for my friends at  Em and Lo: Sex, Love and Everything In Between  This week's dream is from a gal whose dream is HAWT…
I'm in the kitchen and a guy who is about 5 years younger than I am enters.  Apparently he is also living with me and my husband here. He begins to embrace me from behind and whisper sexual things in my ear and then he penetrates me from behind while we are up against the door so that no one can get in. I don't tell him to stop or anything. I just let it go on. Then when we are done we carry on like normal. Then I woke up.
The problem is I would never cheat on my husband and my husband and I have a great sex life. We go at it almost every day. And if the kids are gone then maybe more than once a day. I have a friend who has a young man staying with her and her husband right now so at first I thought the dream was a message to her through me but now I'm not so sure. What do you think it means? Please help.
Lauri: Your dreams are always going to be messages about you to you, not someone else.  You see, we are all very narcissistic when we dream.  When we dream we go inward and explore our own thoughts and issues and aspirations.  We figure out our own lives, not someone else's.  When dreaming it is all about Me, Me, Me!  That's why understanding your dreams is a great way to get an edge in life. That being said, the kitchen setting of your dream suggests that it is about something YOU are planning, preparing for or "cooking up" in waking life.
The younger man, who apparently is living with you and hubby, represents some element within your marriage, some issue, behavior or attitude the two of you have been "living with."  He comes up from behind you. Anything behind you in a dream often refers to something from your past OR something that ought to be put behind you and in your past.  Just as you allow him into your body in the dream, so have you allowed this issue or behavior or attitude "back" into your life.  Usually, an unknown man in a woman's dream represents her own "male" energy, also known as yang or animus energy, which is the assertive part of you. The part of you that takes action, brings home the bacon, puts your foot down, etc.  Has something from the past come back into your life causing you to be the one in the marriage to "wear the pants", as they say, or be the bread winner?
You do your business up against the door so no one can get in!  That is significant and most likely points to the waking life issue being a private matter OR a matter about which you don't care to hear other's opinions or advice.  Whatever the case, it is something you are comfortable with and feel is "normal" for you… and so I say to you, "Rock on, sista!"
Dreamer's response: OMG! This makes perfect sense. Yes there is something we are both dealing with from my past and it has caused lots of problems but recently we began working through the issue. Thank you so much because now I know how to proceed and what to do next. I let others issues go before mine and I've put a hold on things that matter to me for the last 10 yrs and there are about to be some changes. Nothing too drastic mind you. Just enough to let my hubby and the other issues in my life know that there's a new sheriff in town! Thanks again Lauri.
Dreams help us in every area of our lives, relationships, career, overcoming the past… you name it!  When you can understand your dreams, your life gets better because decisions are easier, tough situations are clearer and you're just plain smarter when you dream! My book Cracking The Dream Code will help you learn your own dream language so you can get an edge in life. 
"Your books are my favorite gifts to give!  Thanks Lauri!"   – Vicki, Henderson, NV