This week I was a guest on FM 100 in Memphis with my old radio buddy Dana Fox.  A gal called in about having a progression of dreams about giving birth to a baby and giving it away.  Her dream is a great example of how our dreams help us out when we are facing tough life decisions.  Her dream is also a great example of how the real life story behind the dream, is often more fascinating than the dream itself!  Go ahead and give it a listen.  I had to dig a little with this caller but when we finally got to the root of the dream, it's like a chorus of angels began to sing!! Please feel free to leave your thoughts or your baby dreams below.
Since this is the week of all things scary, I thought we could have some fun and delve into the nightmares some of our favorite celebrtits have had.  I recently did an interview with the Daily Blabber at ivillage.com where we talked about what haunts the dreams of Madonna, Rihanna and more…
Halloween Special: Celebrity Nightmares
What better time to talk about celebrity nightmares than on Halloween? I interviewed Cracking The Dream Code author Lauri Loewenberg, who has analyzed the dreams of many famous Hollywood folks, and she spills their nightmare secrets…
Which celebrities have you worked with and is there one that sticks out as being the most memorable?
Lauri: I've talked with Diane Sawyer, Star Jones, Desperate Housewives' James Denton, Anderson Cooper, Rihanna, Alice Cooper, and Dustin Diamond. And, no — not a sex dream… thank God!
The most memorable celebrity interaction was with Rihanna. She had a nightmare about watching a plane crash into a building and pieces of it landing on her brother. Naturally, she had no idea why she had this dream and worried it might be telling her something bad was going to happen to her brother. I told her the plane represents her career and how it's "taking off." It crashes in her dream because she fears her career might come crashing down before she reaches her career goal. (Plane crash dreams are very common with celebrities, by the way.) I asked her how her relationship with her brother is and she said they are very close and she misses him very much. That made me realize that she's concerned her rising celebrity — that has her jetting all over the place — might harm the close relationship she had built with her brother, the building representing that relationship. She got pretty emotional at this realization. She obviously loves her little bro a great deal.
Did you ever have to tell a celebrity that something they were dreaming about was a dire warning that their subconscious was communicating to them?
Lauri: Thankfully no. Well, not yet!
Let's have you decode some of recurring nightmares that celebrities have. Madonna has said that she has a nightmare that she's being attacked by a dwarf with a knife. Do Lourdes, Rocco and David have to worry about their mum's safety?
Lauri: No, no! Certainly not. I love Madonna's nightmare because it reveals so much about her. Madonna is a huge celebrity. She keeps getting this nightmare because her big fear is to diminish — or be "dwarfed" — in the public eye. That knife is significant too because it represents wounding and cutting remarks — criticism. This nightmare shows us that Madonna, despite her hordes of fans and accomplishments, really lets criticism "bring her down." I wonder if she's been having this dream since she returned from Malawi.
Back in 1997, Whitney Houston had recurring dreams of trying to cross the George Washington Bridge as it started to break apart. Do you think that was a premonition about her marriage going south all these years later?
Lauri: If only she had heeded that warning! Actually, bridges in dreams are all about transitions, our ability to get from one point in life to the next. I don't think this dream was foretelling of the demise of her marriage to Bobby Brown, but it does show us that she's not the most stable individual. She doesn't have confidence in her ability to make it through tough situations or transitions. This may be why she turned to drugs. Godspeed, Whitney! We believe in you.
Star Jones told you that she dreams over and over that she's drowning. Is a membership at the Y out of the question?
Lauri: [Laughs] That might not be a bad idea. She also told me she doesn't know how to swim, so that could play a role in her drowning dreams, but I believe it goes deeper than that. We'll dream of drowning when we are overwhelmed, when we are in over our head in responsibilities. At the time, she was co-hosting The View, was the spokesperson for Payless Shoes, an E! correspondent and planning a little wedding you may have heard about to a guy named Al. Yeah, I'd say she was definitely in over her head.
Winona Ryder has said that she has a nightmare about being on a beach and seeing kids about to fall off a cliff. But she wasn't able to run in the sand, so she couldn't save them in time. What in the world does this mean… and does it have anything to do with trying to outrun security at Saks.
Lauri: Now behave, young lady! Actually, Winona says she used to have this dream all the time and it really bothered her. At the time of these dreams, Winona was worried that something precious to her — symbolized by the children — was falling away. Perhaps she was worried about falling out of someone's graces, a "young" relationship falling away, losing a part she really wanted… or maybe she feared the idea of growing up, in which case the children would represent her childhood. Whatever the case, the dreams stopped indicating that Winona overcame the issue.
Lastly, I keep having dreams about celebrities. The other night I was hanging out with K-Fed. Matthew McConaughey tried to set me up with his friend. Does this mean I'm going crazy… or am I just working too much?
Lauri: As Freud once said, "Sometimes a cigar's just a cigar!" …or maybe that was Monica Lewinsky. Anyhoo, you need a vacation, sister!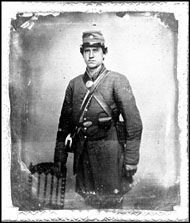 Last week I was an in-studio guest on WFUS Tampa.  Lester, one of the co-hosts, told me a disturbing dream he had about being a wounded confederate soldier.  What his dream revealed was pretty amazing!
Click play to listen to the dream.
It's not unusual to dream of being in a different time period, and many people believe that they are dreaming of their past life when that happens… I'm not so sure!
Dreams help us in every area of our lives, relationships, career, overcoming the past… you name it!  When you can understand your dreams, your life gets better because decisions are easier, tough situations are clearer and you're just plain smarter when you dream! My book Cracking The Dream Code will help you learn your own dream language so you can get an edge in life. 
This is an historic election, not just because of two particular candidates, but also because of the current state of the collective American psyche. Because of this, a lot of dreams have been sent to me lately that involve the candidates… and I think because of THAT, I actually dreamt of Sarah Palin last night!
Anyhoo, this got me to thinking… I wonder which candidate is dreamt of the most. Is there a common theme within McCain Supporter's dreams?  Is there a similar theme among Obama's supporters?  And what do our candidate dreams say about us as Americans… especially during this trying time in our history?
Hmm… are people also dreaming of SNL???
This has been a very polarizing election season.  Help me out with my research and leave your candidate dreams in the comments below.  And PLEASE include which candidate you are voting for or leaning towards.
This should be fun!
Welcome to the very first Dream Zone Blog posting!!  I'm not sure how this blog will shape and form itself, but I am excited that you are going to join me on this journey!  I plan for this blog to be an additional source of information about dreaming for you as well as a way to join in a community of like minded people.  So when leaving comments, please be nice to each other!
This past Thursday I was a guest on Mike in the Morning on KSII in El Paso, TX.  A lady named Maria called in with a dream about kittens.  While the dream itself wasn't hilarious, the interaction among the caller, Mike, co-host Trish and myself was!! 
Click play to listen to the dream.

That's one of the many reasons I love what I do… dreams are a goldmine of comedic material!!!  If you ever want a career in stand-up KEEP A DREAM JOURNAL!!
While the audio clip is a sound byte, ending at precisely the right comedic point, it does leave you wondering, "What exactly IS the reason the snake is lunging at Maria's mother's throat anyway?"  I explained to Maria that the snake does indeed symbolize her husbands… um… male energy!  And her mother is standing in for her own role as Mom (our mothers appear in our dreams at least once a week on average, btw).  Her dream was telling her that her role as Mom was stepping on her sex life with hubby!
Our Dreams will ALWAYS let us know when we are ignoring or neglecting something that needs our attention.  Maria's dreams sure let her know what part of her life was collecting dust! 
What about you?  Have your dreams ever brought attention to something you were neglecting?