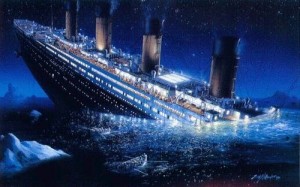 Ever dream you're on the high seas in a luxery liner? Or maybe you're on a fishing boat in rough waters. Whatever the case, odds are, your boat dream is commenting on the ol' relation"ship" department!
The audio below is a great example of how boats in dreams are helping us to navigate through the torrential waters of love! When I was a guest on "Two Girls and a Guy" morning show on WSSX Charleston, SC, Brooke – one of the two girls – had a very interesting boat dream…
Dreams help us in every area of our lives, relationships, career, overcoming the past… you name it!  When you can understand your dreams, your life gets better because decisions are easier, tough situations are clearer and you're just plain smarter when you dream! My book Cracking The Dream Code will help you learn your own dream language so you can get an edge in life.