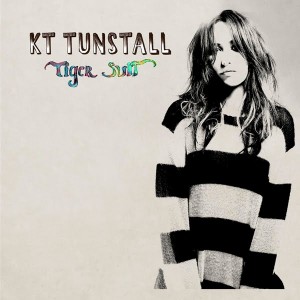 Dreams serve so many purposes beyond a giggle in the morning as we replay them in our mind.  They problem solve, they shed light on what is confusing us, they advise us, they warn us and they even inspire us.  There are countless works of literature, pieces of music and inventions that were born in a dream.  The story of Frankenstein, the song Yesterday and the sewing machine just to name a few.
It's important for everyone to pay attention to their dreams because they are such a helpful and powerful part of who we are… but if you are an artist, writer or musician, it can really pay off to listen to your dreams because they are a goldmine of creative ideas.  Just ask singer and songwriter KT Tunstall…
You never know what genius awaits you in your dreams! Grab yourself a copy of one of my books and get a huge edge in life by being able to understand your dreams!
"I LOVE your book Cracking The Dream Code… I refer to it almost every morning! Even with as long as I have had it I am STILL amazed by the accuracy!" – Mindy Direen, Salt Lake City, UT
They both sleep walk! We've known for some time that all warm blooded mammals have REM sleep, but what has been debated is whether or not animals have any dream content while in REM. If you ask me, this video is proof positive that they do! What do you think Bizket the dog was dreaming about? Chasing a car? Running with a pack of wolves? Whatever it was, I don't think the dream involved a wall!
Speaking of Jennifer Aniston, back in 2006 she reportedly made it out of the house she shared with Brad Pitt.
She is quoted as saying:
"I sleepwalk. I set off our alarm once. I was outside. The alarm scared the s*** out of me and I woke up, and I was out by the pool equipment in the back. I don't know what I was doing. I heard this yelling because he's terrified, he hears the alarm and I'm not there!"
Her sleepwalking, episodes came back after her break up with Vince Vaughn.
Stress often seems to be the cause of sleepwalking, also known as somnambulism, in adults. And if you sleepwalked as a child, you are more likely to do it again as an adult.
The best cure for sleepwalking is getting more sleep. Go to bed at the same time every night and wake up at the same time every morning. To avoid injuring yourself, keep a bell tied to your doorknob so it will wake you when you try to leave your room. If sleepwalking persists, see your doctor. He or she is likely to prescribe Klonipin for you.
Every now and then I'll post something that has nothing to do with dreams simply because… it's my blog and I can if I want!! Naw, because sometimes there are things out there that even I can't explain! So now it's your turn. Please… PLEASE! Someone tell me what this dog is saying!!! But beware, watching this video may cause side effects such as side splitting, milk spewing from the nose and bizarre dreams. Leave your translations below.