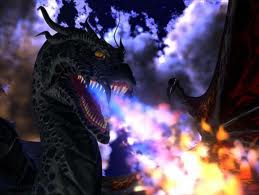 Do the people in your dreams ever morph into something or someone else? I know that's happened in my dreams quite a few times. It's not just a by-product of the bizarreness of our dreams… nay! T'is for a very good reason when Uncle Joe morphs into Winnie the Pooh.
When someone morphs into something or someone else in a dream, it is the way your wiser inner mind is showing you that person's true colors.The audio below is a great example. It is from when I was on 98.7 The Peak in Phoenix, AZ with Chris and Amy. A gal called in with this very cool… and very telling dream about her ex. Also, listen out for the play on words her dream uses to make its point. Dreams love to use puns. If you can find one in your dream, you've found a good deal of the message!


As you can see, paying attention to and understanding your dreams can really give you an edge in life because it allows you to see your self, your current situation and the people around you in a brutally honest light. Now that Gina has gotten the clear and stern warning from her inner mind, she knows not to let this man back into her life.
Your dreams are such a powerful part of who you are.  They are giving you answers and direction, even warnings you need to know every night of your life. Why wouldn't you want the ability to understand these important, even life-changing messages? Grab yourself a copy of one of my books and you'll easily understand your dreams every morning and get a HUGE edge in life.
"I absolutely love your books! They are helping me sort my dreams out already." – Belinda, Savannah, GA