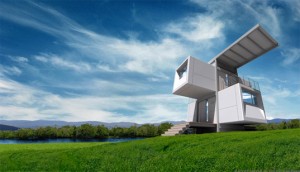 Houses in dreams are VERY important symbols, and quite possibly one of the most revealing dream symbols of all. This is because the house in your dream represents YOU. It is where your psyche resides. It is the dwelling place of your soul. It is crucial to pay attention to the state of the house in your dream, the furnishings, the style… all of these things are directly connected to you and your state of mind right now.
Last week I was a guest on Kix 97.9 in Springfield, MA when the traffic reporter told me her house dream, and it seems she has a bit of a haunting issue she may wanna take care of…


In the last year or so, my dream houses always have tons of bedrooms, one bedroom right after the other and they are rarely used but are ready for guests. What is your dream house like?
In my book So, What Did You Dream Last Night? there is a whole chapter on houses in dreams and what each different room means! Plus, what sex dreams say about your personality, why nightmares are good for you and more! 
"This book has helped me so much. I dont wake stressed about my dreams. I have also used it to help my wife and some friends. The best purchase I've made!  It's a great read.  Thank you so much!!"
- Shane, Canastota, NY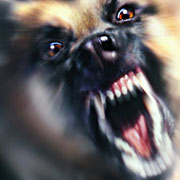 We all tend to do unspeakable things in our dreams from time to time, and sure, these dreams certainly do make us wonder about ourselves, but if these dreams were to be taken literally we'd all be closeted murderers, cannibals and adulterers!
If you find yourself to be a homicidal maniac in your dreams, fear not! There is actually good solid advice for you hidden within that murderous rampage. The audio below is just such an example. I was a guest on Kix 97.9 in Springfield, MA the other morning when a guy named Joel called in and wanted to know why he dreamed of shooting his dog!


You see, even the most vile of acts in a dream hold constructive advice for you. Remember, your dreams are not there to frighten you, they are there to enlighten you!
What sort of heinous things have you done in your dreams?
Are you dreaming of dogs, lions, snakes, or other animals? Then you gotta grab yourself a copy of my book So, What Did You Dream Last Night? It's ALL in there!  And it has pretty cool dream inspired illustrations too!!
"I bought this book for my daughter and she loved it so much she told me I had to get one of my own! Thank you!!" – Yvette, Santa Maria, CA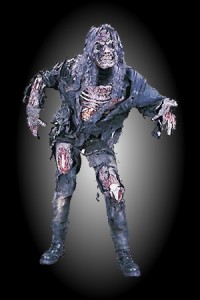 Have the living dead ever staggered into your dreams? Believe it or not, but zombies are a pretty popular dream symbol and their meaning is probably not what you think!
I was on th air on KIX 97.9 with Mike and Shaggy in the morning in Springfield, MA when a listener called in with a recurring zombie dream that turned out to have a very important message for him!
Zombies, vampires, demons and plenty more creepy dream symbols are explained in my book Cracking The Dream Code.  Your dreams never have to scare you again! Instead of being frightened, be enlightened! Grab yourself a copy today and understand your dreams like never before!
"I received both books and lifetime membership to your website from my wonderful husband as a mother's day gift.  I am not a reader but I cannot put these books down or stop thinking about what I'm learning!  I have not been this excited in I don't know how long!  My husband originally got me these books because I have crazy dreams constantly and we wanted to try and make sense of these dreams, but reading the books and being a part of the membership website, it's so much more than just trying to make sense of dreams, it really is a whole other world!  Thank you so much from the bottom of my heart for changing my life!"   - Shannon Harris