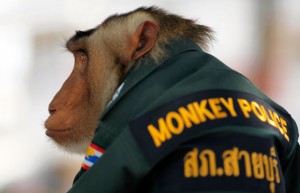 Being stuck in quick sand… not being able to fit through a tight space… not being able to open the car door as it's sinking in the river… being trapped, stuck or imprisoned is one of the most common, yet frustrating, dream scenarios we find ourselves in.
It is human nature to freely express ourselves, make our own choices and follow any path we please.  We are blessed with free will, after all.  But sometimes things stop moving or something or someone forces us back and holds us down.  This is when a prison or trapped dream may emerge in order to show us how we really feel about our circumstances or to show us that we are allowing ourselves to be imprisoned by someone or something.
Last week I was guest on KAT Country 103 in Modesto, California when a woman called in with just such a dream, although her warden in the dream was a bit of a twist!


If you are getting trapped, stuck or imprisoned in your dreams then consider it a challenge to discover where in your life you are confined, and what you can do to break out and be free.
Dream books make GREAT GIFTS!!  Why not give someone you love a copy of one of my books?  They'll think of you every time they get an "Aha! moment" from being able to understanding their dreams. It's the gift that keeps on giving!
"Just wanted to let you know I ordered two of your books for Christmas presents and the two people I gave them to were so excited. I was like their hero. They said I find the best gifts, so just wanted to say thanks." - Paula, Mentor, OH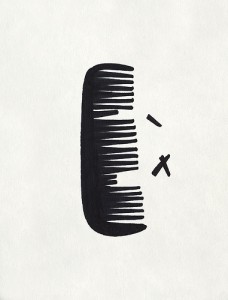 Just like in real life, things break in our dream life too.  For example, you may have had a dream where your cell phone was broken.  Another common object that we find broken in our dreams is the toilet.  No matter what it is that is broken, shattered, ripped or out of order in your dreams can always be connected to something in waking life that needs fixing such as a relationship or behavior.  A broken phone would be connected to a communication break down with someone in your life.  And a broken toilet would suggest your ability to relieve yourself of and flush away frustrations and negativity is not working well.  See how it works?
Yesterday I was on KAT Country 103 in Modesto, CA with DJ Walker when a gal called in with a dream about a broken comb.  Listen and find out how a seemingly mundane dream about a broken comb is actually full of sound advice on how this woman should deal with her father…


Notice how she was the one doing the breaking in the dream?  That's a good indication that she contributed to the issue that tore her and her father apart. You may also be asking, "Why a comb?"  Good question!  I'm glad you asked. 

  A comb is used to detangle and straighten out hair. The comb, therefore, is her ability to detangle and straighten out the situation.  Since it was broken in the dream, her ability to straighten things out is not working so, as the dream clearly advised, it's best that she just leave it alone.
Your dreams are such a powerful part of who you are.  They are giving you answers and direction, even warnings you need to know every night of your life. Why wouldn't you want the ability to understand these important, even life-changing messages? Grab yourself a copy of one of my books and you'll easily understand your dreams every morning and get a HUGE edge in life.
"I absolutely love your books! They are helping me sort my dreams out already." – Belinda, Savannah, GA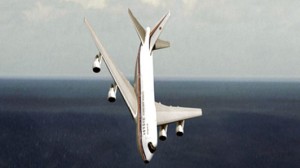 I remember when I was a little girl, about 5 or 6 years old, watching my poor mother vomit all over the coffee table the night before she was to get on a plane to go to Africa.  She was deathly afraid of flying, yet my father, being a world traveler, would drag her all over the globe.  According to ICR-International Communications Research one percent of women say they're afraid to fly, compared to 6 percent of men.  Considering that study after study shows that air travel is far safer than travel by car, that's a lot of fear that is out there.
I often wonder how many of those that are afraid to fly can connect the source of their fear to a plane crash dream.  I can't tell you how many times a listener has called in and told me they can't bring themselves to get on a plane because of the terror they experienced from a plane crash dream.  Most of these people fear that the dream is a glimpse of their future!  Of course, I have to reassure them by saying, "Plane crash dreams are so common that if they were showing us the future, we'd all perish in a plane crash and there wouldn't be a single plane that ever reached it's destination safely."
That brings me to why plane crash dreams are so darn common… Because we all have high hopes that come crashing down from time to time. 
I was a guest on KAT Country in Modesto, CA with DJ Walker yesterday morning when a lady called in wanting to know why she is constantly dreaming of plane crashes.  Listen to the audio below and find out what high hopes she had that came crashing down around her.

Oh, and as far as my mom… she finally overcame her fear of flying by going to a hypnotist!  He gave her a subconscious suggestion to use everytime that fear starts creeping up on her, and it's been working for her for over 25 years now!  The subconscious is an amazing thing and it speaks to us every night when we dream.  But if you can't understand its language, you aren't getting its messages. Grab yourself a copy of one of my books and you'll easily understand your dreams every morning… and get a HUGE edge in life.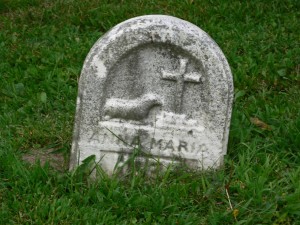 There is no dream more disturbing than dreaming of your own child's death.  The experience and the emotions are so real and it is such a relief to finally wake up… but then the horror sets in AGAIN as you wonder if your dream was showing you a glimpse of the future!
You'd be surprised how common this dream is.  Someone seems to call in with some version of this dream almost everytime I am on the air.  The other day I was on the air on Kat Country 103 in Modesto, CA with DJ Walker (as I am every Wednesday at 7am) when a woman called in with a seemingly innocuous dream about giant quarters that suddenly turned deadly…


As you can see, her dream was nothing to fear and was, in fact, showing her how important it is to make sure her daughter doesn't feel left out as she adjusts to her new little sister and Mommy going back to work.
If you ever dream of the unthinkable happening to your child, fear not.  Simply ask yourself what changes is your child going through.  Have they reached a milestone?  How are they different now than they were a few weeks or even days ago.  Do this and you'll find that, yeah, that younger child I used to know is no longer… but now I have a bigger smarter child on my hands!!
Any dream of death is merely a psychological means of bidding adieu to the old so that you can embrace the new.
Don't let your dreams frighten you!  Let them enlighten you!!  Grab yourself a copy of one of my books and you'll easily understand your dreams every morning and get a HUGE edge in life.
"I just wanted to say that the few dreams I have had that I have interpreted with your books have had substantial impact in my life.  I don't know what I would do without them." 
  – Becky, Ocala, FL
Teeth are very popular dream symbols and there are many opinions and even wives tales as to what they mean.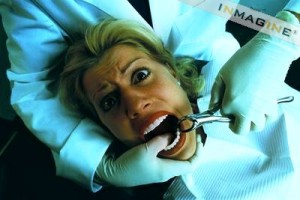 Some believe that teeth represent your power and when you lose them in a dream you are feeling powerless.  Some think it means you have a fear of growing old or that you are vain.  There is even the belief that it means someone around you is going to die!
It is certainly possible that these meanings ring true for some as we all have very unique lives, experiences and thoughts.  Well, except for the death one.  That's just silly! 

In all the years I've been doing this and with all the teeth dreams that have been reported to me on the air or in personal consultations, I've found that teeth in dreams represent your words.  In fact, I was on the air last week on Kat Country in Modesto California when a gal called in with a teeth dream that was clearly about her words towards her new husband. Listen to the audio below to hear what this poor woman has been going through…
Every body part in your dream, whether it is your teeth, your hair or your feet, means something and not only that, has something to say about your life right now.  In your dreams, your body certainly has its own language!  I have a whole chapter on body parts in dreams in my book So, What Did You Dream Last Night?    I recommend you grab yourself a copy so the next time you're missing an arm or your legs turn into spaghetti, you'll know why!
Find out how many dreams you've had so far. Try my NEW Dream Calculator.