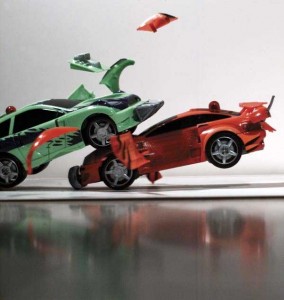 Car crash dreams are another common dream we all get… and they can leave us "shaken and stirred" for days!  If you've dreamt of a car crash recently, don't let it keep you from getting in your car and going where you need to go. Instead, let it advise you! 
Yesterday I was a guest on Beach 104 in Nags Head, NC.  A lady named Tammy called in with a frightening car crash dream that was actually advising her on her relationship…


Remember, your dreams aren't there to frighten you, they are there to enlighten you! When you can understand your dreams, you'll get goosebumps up and down your arms too, just like Tammy!
Dreams help us in every area of our lives, relationships, career, overcoming the past… you name it!  When you can understand your dreams, your life gets better because decisions are easier, tough situations are clearer and you're just plain smarter when you dream! My book Cracking The Dream Code will help you learn your own dream language so you can get an edge in life. 
"Your books have been priceless to me! Thank you so much!!"   – Jenn, Medford, OR