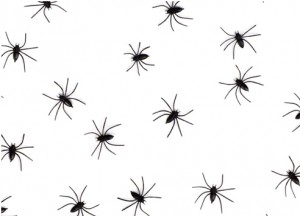 There's nothing more annoying than a roach scurrying across the floor, or an army of ants invading the pantry, or a swarm of mosquitoes chomping on everyone at your Barbecue. That is why, when we get annoyed over situations or people that pester and infest our mental space, we say that something or someone is really "bugging" us. This is also when these little suckers will creep and crawl into our dreams.
This morning I was a guest on 95.5 WIFC in Wausau, WI with Dave and Stacy when a listener called in complaining about the spiders that had infested her dream. Listen to the audio below and find out what shocking situation caused this dream. I'll tell you, it started quite the discussion!


It occurred to me after the call, that the sidewalk in the dream is connected to how Tiffany has been "side" stepping the issue. What do you think Tiffany should do? Do you agree with Stacy and Dave? Has anything like this ever happened to you?



Whether it is a problem with your relationships, your career, your self image, your finances, your dreams hold all the answers! My latest book Dream On It will help you to understand your dreams like never before! When you can understand your dreams, you can make huge, positive and lasting changes in your life.
"I found myself unable to put this book down.  After reading "Dream On It", I feel more in the know. I feel I have a better understanding of what I had no understanding of. It's nice to know that there truly is meaning behind what our brain is showing us when we sleep. I suggest reading this book… not just once, but twice at least. A great reference tool! I have all of Lauri's books. This is by far my favorite!" – Treena Seabolt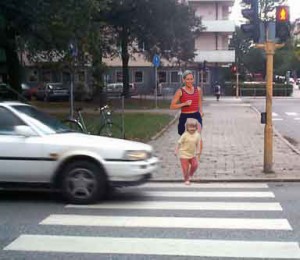 Hey parents, ever get that horrible dream where your child runs into the traffic of a busy street and… BAM!! Unfortunately, it is a very common dream, but the good news is that it is NOT a dream that is showing you the future so fear not. As disturbing and heart-wrenching as this dream is, it is actually coming to you to make sure you appreciate the time you and your rapidly growing munchkin have together.
I was a guest yesterday morning on KWTX 97.5 in Waco, TX with Chrissy and Dillon when a very distraught woman called in with this dream. Give it a listen and find out what it REALLY means…

That dream you're wondering about right now is trying to tell you something YOU NEED TO KNOW! When you can understand your dreams, you can change your life.  Find Out What Your Dreams Mean Right Now
"My mental health clients absolutely love when I log onto your website during a session to find meaning for their dreams." – Scott R.W. Grefrath, LCSW-R   Rochester, NY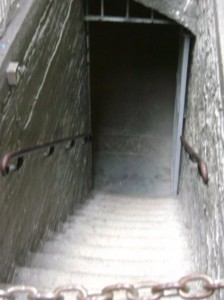 Our dream homes say a lot about us, probably more than any other dream symbol.  Your home in your dream, whether it is your actual home or an unfamiliar home, is also reflective of you.  It is everything about you and how you live.  The style of the home, the condition of the home, what happens in the home, even the rooms in the home are connected to you and how you feel about your self as well as what is going on inside the psyche that your body houses.  The basement is one of the more common rooms that we dream about… for good reason!  When you dream of a basement you really need to pay attention because there is a very serious message waiting for you down there!  Listen to the audio below to find out why the basement dream is not only common, but also super important.  This is from when I was on the air on KISS FM 105.3 in Gainesville, FL with Brett Douglass.


House dreams, crazy sex dreams, death, animals, weird things happening to your body PLUS way cool dream art… It's ALL in there!  Grab your copy of So, What Did You Dream Last Night? and understand your dreams like never before! MAKES A GREAT GIFT TOO!!!
"Your books have been a life saver for me! Being able to understand my dreams has helped me to turn my marriage around because they were showing me what I have been doing to make our situation worse. Wow. It's unbelievable how helpful my dreams have been to me.  I can not thank you enough." - Tammy, Flagstaff, AZ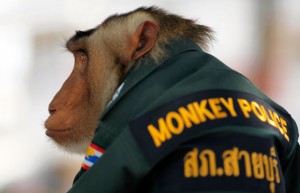 Being stuck in quick sand… not being able to fit through a tight space… not being able to open the car door as it's sinking in the river… being trapped, stuck or imprisoned is one of the most common, yet frustrating, dream scenarios we find ourselves in.
It is human nature to freely express ourselves, make our own choices and follow any path we please.  We are blessed with free will, after all.  But sometimes things stop moving or something or someone forces us back and holds us down.  This is when a prison or trapped dream may emerge in order to show us how we really feel about our circumstances or to show us that we are allowing ourselves to be imprisoned by someone or something.
Last week I was guest on KAT Country 103 in Modesto, California when a woman called in with just such a dream, although her warden in the dream was a bit of a twist!


If you are getting trapped, stuck or imprisoned in your dreams then consider it a challenge to discover where in your life you are confined, and what you can do to break out and be free.
Dream books make GREAT GIFTS!!  Why not give someone you love a copy of one of my books?  They'll think of you every time they get an "Aha! moment" from being able to understanding their dreams. It's the gift that keeps on giving!
"Just wanted to let you know I ordered two of your books for Christmas presents and the two people I gave them to were so excited. I was like their hero. They said I find the best gifts, so just wanted to say thanks." - Paula, Mentor, OH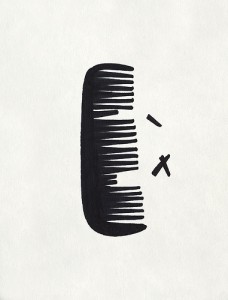 Just like in real life, things break in our dream life too.  For example, you may have had a dream where your cell phone was broken.  Another common object that we find broken in our dreams is the toilet.  No matter what it is that is broken, shattered, ripped or out of order in your dreams can always be connected to something in waking life that needs fixing such as a relationship or behavior.  A broken phone would be connected to a communication break down with someone in your life.  And a broken toilet would suggest your ability to relieve yourself of and flush away frustrations and negativity is not working well.  See how it works?
Yesterday I was on KAT Country 103 in Modesto, CA with DJ Walker when a gal called in with a dream about a broken comb.  Listen and find out how a seemingly mundane dream about a broken comb is actually full of sound advice on how this woman should deal with her father…


Notice how she was the one doing the breaking in the dream?  That's a good indication that she contributed to the issue that tore her and her father apart. You may also be asking, "Why a comb?"  Good question!  I'm glad you asked. 

  A comb is used to detangle and straighten out hair. The comb, therefore, is her ability to detangle and straighten out the situation.  Since it was broken in the dream, her ability to straighten things out is not working so, as the dream clearly advised, it's best that she just leave it alone.
Your dreams are such a powerful part of who you are.  They are giving you answers and direction, even warnings you need to know every night of your life. Why wouldn't you want the ability to understand these important, even life-changing messages? Grab yourself a copy of one of my books and you'll easily understand your dreams every morning and get a HUGE edge in life.
"I absolutely love your books! They are helping me sort my dreams out already." – Belinda, Savannah, GA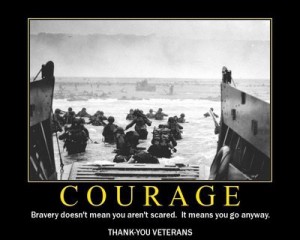 You know how dreams are, they're full of over sized or mis-shapen objects, bizarre creatures and Twilight Zone-esque story lines… that is, unless it is a Post Traumatic Stress Disorder dream.   Unlike normal dreams, which utilize symbolism to communicate with the dreamer about his current life issues and goals, PTSD dreams are often literal representations of an actual traumatic event the dreamer has experienced. Victims of rape and/or abuse tend to suffer from PTSD dreams, individuals that witnessed or survived a catastrophe tend to suffer from PTSD dreams but the most common sufferer of PTSD dreams are war veterans.
On this Veterans' Day, I want to share with you a glimpse into the psyche of a war-time veteran who currently suffers from PTSD dreams. He called in when I was on the air with Rick Rumble on FM99 in Norfolk, VA.  His dream shows how lost war-time vets feel after returning home, how their lives and their psyches are in pieces and how they are stuck emotionally and psychology due to the trauma they have witnessed and experienced. If you don't want to listen to the chit chat in the introduction, simply forward to the :50 mark where Josh, the vet calls in.  Also, don't laugh when I say "VW."  I meant VA. 


Can you imagine having to relive something so horrible every time you went to sleep? Josh has a tough road ahead of him but rest assured it is a road that will get easier, so long as he sticks to dream-work and continues getting the help the VA is offering.  I wish I had thought of it while I was on the air with Josh because I would have loved to have given him a copy of my book  Cracking The Dream Code which has an interactive day and dream journal as well as all my secrets and tips to controlling your dreams.
If you know a veteran who is suffering from PTSD dreams, please forward this post to them. They don't have to continue living this way. They can overcome it and they can become whole again… and even stronger than they were before! Oh, also, please give them a hug and a big "Thank you" from me.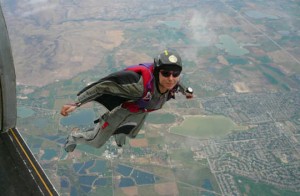 I've done many posts on what planes in dreams can mean: planes crashing, planes spinning out of control, planes taking off, but I've not done one on someone jumping from a plane.  In general, planes in dreams often represent something in your life that you have "high" hopes for, something you hope will "take off" and reach new levels, such as a relationship, your job, a project, etc.  Knowing this fundamental definition, it's pretty easy to figure out what it means when you dream a plane crashes or can't get off the ground.  So what would it mean the, if you dreamed of someone jumping out of a plane?
Last week I was a guest on 93.7 The Cat in Spokane, WA when co-host Bob had that very dream…


As you now know, even the type of plane has something to say about your waking life.  Every detail in a dream is important.  Our dreams have a cool way of piecing together – seemingly random – objects, people and situations in order to show us the big picture of what's really going on in our current life.  When you know how to piece your dreams together, you'll be amazed at how much information, advice and guidance you will see.
Grab yourself a copy of one of my books and you'll easily understand your dreams every morning and get a HUGE edge in life.

"Wow, what an amazing book so full of information! I will def be keeping this one on my nightstand and refer to it often!" – Kristi Roach, Angola, IN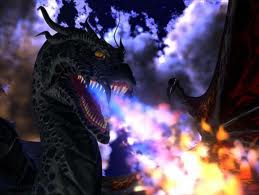 Do the people in your dreams ever morph into something or someone else? I know that's happened in my dreams quite a few times. It's not just a by-product of the bizarreness of our dreams… nay! T'is for a very good reason when Uncle Joe morphs into Winnie the Pooh.
When someone morphs into something or someone else in a dream, it is the way your wiser inner mind is showing you that person's true colors.The audio below is a great example. It is from when I was on 98.7 The Peak in Phoenix, AZ with Chris and Amy. A gal called in with this very cool… and very telling dream about her ex. Also, listen out for the play on words her dream uses to make its point. Dreams love to use puns. If you can find one in your dream, you've found a good deal of the message!


As you can see, paying attention to and understanding your dreams can really give you an edge in life because it allows you to see your self, your current situation and the people around you in a brutally honest light. Now that Gina has gotten the clear and stern warning from her inner mind, she knows not to let this man back into her life.
Your dreams are such a powerful part of who you are.  They are giving you answers and direction, even warnings you need to know every night of your life. Why wouldn't you want the ability to understand these important, even life-changing messages? Grab yourself a copy of one of my books and you'll easily understand your dreams every morning and get a HUGE edge in life.
"I absolutely love your books! They are helping me sort my dreams out already." – Belinda, Savannah, GA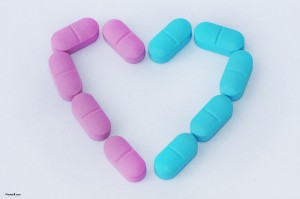 You know how, whenever we have a problem to sort out or a decision to make, we tend to say, "Let me sleep on it?"  The truth is, what we are really saying is "Let me dream on it," because when we are dreaming we are doing our deepest, most focused and insightful thinking.
One of the most common areas of our lives that causes us trouble and indecision is the relationship department.  So many of us get stuck in bad relationships, or continue to repeat our mistakes with bad relationship after bad relationship because we don't listen to that wise inner voice in the back of our head that knows better.  When we ignore that voice during the day, it will speak even louder to us at night through our dreams… but rather than speaking in words, this inner voice speaks to us in stories, pictures, emotions and metaphors.  And when you can understand this night language, the message is often as clear as day.
Below is an audio from when I was on 105.3 KISS FM in Gainesville, FL.  A gal called in with a dream that was clearly commenting on her bad relationship.  Listen for the "Aha moment" she gets when she is finally able to understand that her dream is telling her that she needs to get out of the relationship…


Got a dream you're wondering about? You can find out what it means in just seconds from now! Get instant, immediate access to my HUGE online dream dictionary (over 5800 symbols), my interactive dream journal and tons of other powerful dream working tools. For a one time fee of only $9.95 you can have everything you need to easily figure out your dreams ANY TIME YOU WANT! You'll never have to wonder what your dreams mean EVER again. Find Out What Your Dreams Mean Right Now
"It's very exciting to be able to find out what my dreams mean the very next day.  Because I am now able to understand my dream language, I was able to tell when my dreams were giving me red flags about a certain person. I got rid of him immediately and now have an awesome man in my life that my dreams approve of!!" - Jen, Nashville, TN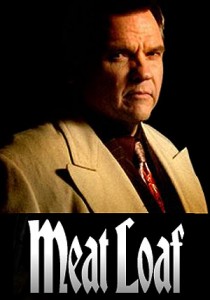 Those that know me best also know I love Meat Loaf… no, not the mish-mash of various meats and spices that is often topped with ketchup… Meat Loaf the singer!!  Back in high school when my friends were rockin' out to REM, I was rocking out to Meat Loaf!  I even had a pet tarantula I named Meat Loaf.  Stop looking at me like that!  He was very furry and sweet.  I would also dress up as Columbia and go to The Rocky Horror Picture Show every weekend so I could dance with whomever was playing Eddie that night (Meat Loaf's character).
Anyhoo, this morning I had the opportunity of a lifetime and I got to actually talk to him on the phone!!  Here's how it happened: A station I do every other Tuesday, WIFC in Wausau, WI with Dave and Stacy, posted on Facebook that they were going to be interviewing Meat Loaf.  I commented about how much I love him and even wear my Bat Out of Hell T-shirt ad nauseum (according to my husband).  So, being the thoughtful and wonderful morning duo that they are, invited me to come on the air with them when they interviewed Meatloaf.  He was very cool and has a new album coming out that I will absolutely be buying.  He even shared his recurring dream with me.  Listen below.  It was pure awesomeness!
My audio is a little low in the beginning but it gets louder just a little bit in…