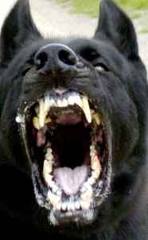 Dogs are the most dreamed-of animal, according to my research, because of the characteristics they possess and because those characteristics are a basic, fundamental human need.  I am talking about loyalty and friendship.  Dogs are known to be loyal to their masters and are also known as man's best friend.  It is their instinct to befriend humans as the relationship between man and dog throughout history has proven to be beneficial to both.  Because of this, dogs in dreams have come to represent our own instinctive loyalty towards someone as well as someone's loyalty towards us.  When you get a dog dream it is always best to look at your relationships first as well as the behavior you and the other person are exhibiting within the relationship.  Do that and, odds are, you'll find that the condition and behavior of the dog(s) in the dream are eerily similar to the condition and behavior of the people in the relationship.
Dear Lauri,
I had a dream the other night that there was this ugly black dog in our house.  It was attacking my children, my dog, and me.  The strange part is, even though he seemed very offensive and was biting us, it was not graphic (none of us were bleeding), but I could actually feel the dog biting me.   –Barbara, Oshkosh, WI
Lauri: Has some ugly situation invaded your peace of mind recently? The biting dog suggests this may have to do with the fact that a relationship or friendship, someone that ought to be loyal to you – symbolized by the dog – is offending you in some way, with criticism or harsh, "biting" remarks.  You feel the bites in the dream because it hurts you emotionally in waking life. Whatever this ugly situation is, your dream is warning you that it is beginning to affect your children too.
Barbara replies: Actually, it's kind of funny Lauri. My sister and I have both been sharing similar stories lately of how our mom is playing us against each other. Or that she is using us (me in particular) as a butt of jokes to boost her own self esteem. What's worse is I haven't really even had a conversation with her since Christmas, as I haven't done the calling. I (and both my children as well) have even unfriended her on Facebook and she didn't even notice. Yet I am constantly hearing how she bashes me and my kids. So, yeah, I guess that makes sense. Thanks!
Now that Barbara can see her mom's behavior as that of the ugly black dog in the dream, she has a clearer picture of the situation and therefor a clearer head when figuring out how to handle it. This is what dreams do for us, give us clarity and understanding we can't really grasp while awake.
Want to know what the different animals in your dreams mean? Just about everything you dream about can be found in my instant dream decoding dictionary. It's like having an electronic version of me available to you anytime you want. You'll NEVER have to wonder what your dreams mean EVER again! When you can understand your dreams, you can change your life!!
"I used your instant dream decoding dictionary to look up the symbols in my dream and WOW….  I had no idea that dreams could tell us so much.  It's so great to have this understanding and I wanted to thank you again!!"   – Patty, Toledo, OH
My friend Amy Oscar writes a very beautiful and inspiring blog. The other day she posted a dream she had that I found very interesting, so I analyzed it for her.  Read on to find out how a butterfly, a talking bird and a tractor are helping Amy with her writing process…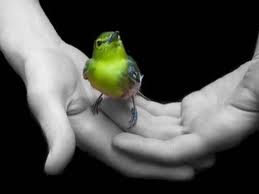 Last night I dreamed a little yellow butterfly came and sat on my head.
I was on a bus, headed somewhere. The girl behind me said, Oooh
The butterfly started walking around, flapping its wings, the other girl, sitting beside me, said, Ooooh.
I didn't like the way it felt to have a butterfly up there, walking on my head, But i kept quiet.
Because the girls were enchanted.
Still, I had to make adjustments. I reached up to
gently coax it away from my ear, where it was walking, in a tickly and annoying way.
But it panicked, and its legs got tangled in my hair.
It started to struggle – which i really didn't like.
So I flipped my hair upside down to free it, which, in hindsight, was not the best idea.
The girl behind me gasped. No!
Here, said the girl beside me. Flip your hair back up – but very slowly.
Which isn't really possible.
So i did it wrong.
Of course.
And the butterfly was more entangled – and a little piece of its wing broke off.
More gasping.
Eventually, things worked out. The girls worked together on the top of my head to free the butterfly's legs – and someone held up a mirror so I could see how lovely it looked there, behind my ear.
Once i could see the butterfly, I calmed down. It did look nice. I felt good about it.
I held out my finger and it crawled along my hand, which was also tickly but I didn't mind it. I could see where the wing, hanging on a little hinge of wing cartilage, had broken.
Then, I guess it flew away.
Because somehow, in a piece of dream i can no longer recall, the butterfly dream turned into a bird dream.
A little bird with the most adorable face and spotted yellow and gray wings.
I loved that bird.
It flew around. It landed on things. It looked at me. I named it – and if, during the day, the name returns to me, I will add it here.
It was adorable. We had long loving conversations.
I talked. It cocked its little head to the side, listening.
Then, one day, it dropped its tail feathers, flew up to a small mound of dirt beside me and started to molt.
Is this okay? I asked and the people around me assured me that it was.
Still, I sat with it as it puffed up and its feathers went all fuzzy.. It seemed to be sleeping but it was NOT dead. I could see its little chest, now covered with white speckled fluff, rise and fall.
Then, the fluff fell away.
I held my breath.
And new wings started to grow.
I clapped, delighted and then…
A huge tree burst through the soil right under the bird.
Terrified, I tried to reach for the bird but iI couldn't find it.
And, by the way, Where did that tree come from?
Then, from under the tree, with a huge rumble and roar, a huge, loud bright yellow earth mover- a tractor – rolled up from the hole, burst through to the surface and drove off.
And I was like, huh?
Cuz it made no sense, even in a dream.
And then, I looked down and there was my bird, pierced through the heart by a slim branch.
I woke up.
Lauri: It seems this dream is about freeing yourself from something that has been on your mind. That's why that butterfly got tangled in your hair, it represents what you haven't been able to get off your mind or out of your thoughts. Perhaps it was writer's block since the girls around you were enchanted by it… and your writing, which comes from your head, is very enchanting (smile). The bus suggests this was an issue that was taking a long time to get anywhere (buses are one of the slowest means of transportation).
The butterfly turned into a bird because birds in dreams are all about freedom and one's ability to soar and rise above what had been you down or holding you back. The communication with the bird is lovely. That is reflective of the communication you were finally able to have with yourself once you were freed. I think the molting may be about you having to shed some ideas or something you don't need anymore. And that is why, at that point, the tree grew there as that is the growth that began to happen, the branching out that ensued.
The tractor is interesting, and also yellow. Lots of yellow in this dream. It is usually the color of fear. Anything going on that you have been a bit concerned or fearful of? Anyhoo, you described it as an earth mover. What have you been moving around in your life lately? Your priorities, your thoughts??? The way it suddenly burst onto the scene and then suddenly left is connected to something that feel the same way in your recent waking life. Perhaps something that suddenly preoccupied you, causing you to lose touch, momentarily, with your inner conversation (you and the bird).
Whatever it is, it is now gone and you are left with the aftermath. The piercing of the heart may point to a recent heartbreak you have suffered and now have to nurture, now that the chaos has left you. OR perhaps this is letting you know how heart-touching your work will be… despite all the frustration you went through.
Amy replies: Thanks, Lauri – you're usually right on target and some of this, much of it, makes sense to me – and corresponds to my own interpretation.
Essentially, it's about a breakthrough in my writing – and my sense of myself AS a writer/author. There's been a great deal of movement in this area lately, so yes, as if the earth is literally moving under my feet. And the way that things suddenly burst through the surface in this work. It can be pretty unsettling. I work on something for a very long time and then, it SUDDENLY, comes to life outside of me. An example of this is when a book that's taken two years to write, a completely internal, insular process, is published – which requires me to come out, show myself, 'sell' the book.
One thing I'd adjust in your analysis is that the bus is a school bus and represents, for me, the journey of this mystery school I'm enrolled in. The one that sends dreams like this to challenge me and make me think symbolically.
Oh, birds and butterflies are very powerful totems for me – so they have other, layered meanings. But your interpretation works, too.
Lauri: The butterfly is my absolute favorite dream symbol! Wish I dreamed of it more. But my dreams are filled with cats and Oprah… always!!
Archetypically, butterflies represent ones ability to break out of a shell or some sort of confining state of mind and transform into a better, wiser, higher self. Is that a meaning you have for yourself?
Amy replies: Yes, they mean that to me, too. But ultimately, for me, because I work with angels for a living, butterflies mean that my life is graced by signs from the angels who love and support me in all things.
The butterfly in this dream told me that the project and ideas related to it that have been trying to 'break out' from my head to the page were 'good.' It symbolized also another phase of awakening, a lightening of the heaviness around my book project and the arrival of grace.
Lauri: That is really neat.  Oh I just love it when animals and creatures speak to us in our dreams!  Last night I dreamed I had a fish in my pocket, and he was telling me jokes! Not quite as prolific as your butterfly… but still.

Dream books make GREAT GIFTS!!  Why not give someone you love a copy of one of my books?  They'll think of you every time they get an "Aha! moment" from being able to understanding their dreams. It's the gift that keeps on giving!
"Just wanted to let you know I ordered two of your books for Christmas presents and the two people I gave them to were so excited. I was like their hero. They said I find the best gifts, so just wanted to say thanks." - Paula, Mentor, OH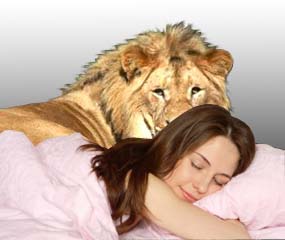 Sometimes our dreams are a menagerie of the most exotic and wondrous animals.  No matter how fantastical and Dr. Seuss-like or how real and menacing, the animals our dreaming mind presents to us symbolize our primal instincts and behaviors, the way we naturally act or respond to situations without giving thought to it.
Tigers, lions, panthers, any sort of predatory animal that prowls into our dreams will symbolize our own predatory behavior, our ability to "hunt down" and catch what we want in life, whether it be a job, a relationship, a promotion, etc.  Predatory cats are particularly popular in women's dreams because we gals identify with their feminine, feline nature.  The dream below is from my nationally syndicated column, The Dream Zone…
Dear Lauri,
I have a recurring dream that my mother had a lion in her bed wrapped up in a blanket! There were two holes in the blanket where I could see his eyes looking at me. When the lion started to get up, I started running! – Laura 43, St. Louis, MO
Lauri: Your dream suggests you are keeping your inner power, your courage, represented by the lion, under wraps. Why is the lion in your mom's bed, of all places? If you're a mom – particularly a single mom – then you may need to go out on the prowl and get yourself a worthy man who would be a good father to your children. Or perhaps you need to have more courage in disciplining them. If this doesn't seem to be the case, then in what way are you like your mom?
Laura replies: I am a single mom, but my daughter is 21. Going out on the prowl for a man makes sense! I feel that, like my mother, I am a weak person. She is very giving, always doing for others and not for herself.
Lauri: In that case, your dream is showing you that you need to get out of your mothers comfort zone (symbolized by her bed) of being too nice and giving and awaken and uncover your inner lioness. It's time to roar!! When you do, the dream will stop.
Fascinating Dream Fact: Whether she is still on this planet or not, our moms show up in our dreams, on average, about once a week!
Animals in dreams, sex dreams, death, weird things happening to your body PLUS way cool dream art… It's ALL in there!  Grab your copy of So, What Did You Dream Last Night? and understand your dreams like never before!
"I have both of your books. I love them!!  It is so much fun to look up what my dreams mean in the morning.  I don't know what I would do without them!" – Amy, Clearfield, UT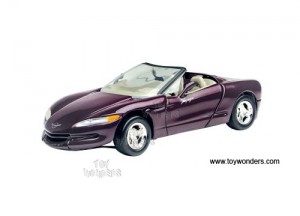 Colors in dreams serve more than the simple purpose of creating a cool dreamscape, they also have a meaning… that is, when the color of something in a dream stands out.  The color is standing out to you because it has something important to say.  Read on to find out how a purple car in a dream help is helping a woman make an important career choice.  This is from my weekly newspaper column The Dream Zone…
Dear Lauri,
I dreamed I was in the market for a new car so I called my old personal trainer who, in the dream, was a car salesman and told him what I wanted. He said he'd have it ready. I show up at the dealership and it's a purple sports car with glitter! After I jumped in and took off, I realized it was only a one-seater. I started to have second thoughts because I thought for sure it was a V6, but as I was accelerating I noticed that it was only a 4 cylinder. I called my trainer/dealer and told him I was going to bring it back. Then I woke up.
– Bobbi 35, New York
Lauri: You must be in the market for a new direction in waking life.  While it seems odd that your former trainer was the car dealer in the dream it is perfectly natural to your dreaming mind because he represents your ability to be disciplined, and that is what it will take to get yourself moving in this new direction in real life.  The car is purple because that is the color of devotion. You must not be feeling quite as devoted to this direction as you once were.  And it is glittery because that represents the glitz and glamor of it in your mind. It seems that once this idea became a reality you realized it wasn't what you had hoped and it didn't leave much room for anyone or anything else in your life (the one seat).   It is a 4 cylinder rather than a V6 because you are losing your "drive," your motivation, to continue with it.   It seems that this new waking life direction just isn't practical for your life and it's best to go back to the drawing board.
Bobbi replies: I have been a personality in the media for about 12 years, and recently my commitments have taken over my life.   Going into the business, there was a small element of "glitz and glamour" thoughts, but I quickly learned that wasn't going to be the case.  That passion and drive has certainly dwindled in the past few months, as it's taken quite a toll on me living a truly happy and fulfilling life.   I have indeed been toying with the idea of heading in a totally different direction.
Everything in your dreams has an awful lot to say about your life. When you can understand what your dreams are telling you, you can make huge positive changes in your life and you'll wonder why you didn't start listening to your dreams sooner! Grab yourself a copy of one of my books and you'll never have to wonder what your dreams mean again!
"I don't know why I didn't order these books YEARS ago. I'm halfway through "So What Did You Dream Last Night" and LOVE LOVE LOVE it!!  You had me cracking up several times.  I'm so happy to know I'm not the only one with completely off the wall dreams."   – Gina, Springdale, PA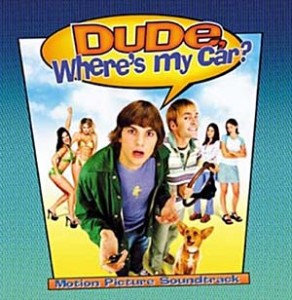 Our cars are a popular and powerful dream symbol and often reflect how our current journey down the road of life is going.  But what does it mean if we dream our car is stole?  Jesse, a 35 year old gal from Salt Lake City has been plagued with dreams that her car is stolen and is pretty darn tired of it!  Read on to find out the extremely important message this dream is giving her…
I constantly dream of the same thing and it can last all night. I am usually at a new place, apartment when my car is stolen. It is always my Dodge Durango that is stolen by someone and I try all night long to get it back. Sometimes I know the person that took it and I go get it back and then I wake up in the morning and it is gone again. I can never keep it in my possession. The impact of the car being gone is that I will try to steal other cars, sometimes being successful, other times not, but I steal the cars to try to get back home. It really stresses me out BAD! Can u help?  – Jesse
Lauri: Our cars, to our dreaming mind, mean much more than just being our car. To the dreaming mind our car is our ability to get where we want to go in life as well as our "drive" and motivation to reach certain goals.
Your car is constantly stolen in your dreams, which is a good indication that you may constantly feel directionless or that you feel you were robbed of an opportunity to reach a goal you had for yourself. It is also possible that this recurring dream is commenting on a recurring behavior pattern of losing interest. Do you tend to start something but not finish because of a lack of drive?
Very interesting that you also become a thief in your dreams! Do you tend to take shortcuts or try to find the easy way in waking life? I think you may not have found your path yet, you've not yet found that certain goal that keeps you motivated and wanting to work hard at it every day. You're not alone. Many of us are wandering through life aimlessly, just going through the motions and not feeling fulfilled or excited about much.
Your dreams want you to find a new path, which is why they keep taking your car away from you in your dream, because the path you are on now isn't going to get you "home," it isn't going to take you to a place in your life where you feel completeness and fulfillment. Ask yourself what you enjoy doing the most. See if you can incorporate that into your life in a productive manner that helps you grow and progress a little each day. Having trouble coming up worth it? Ask your dreams tonight to show you. That's what they are there for. When you finally find the road you're meant to travel, Or take the necessary action to get on the road you know you want, these dreams will stop!
Jesse replies: I have been trying to complete law school now for 3 years. I have not been able to finish because i had a baby, we can't afford it and it's out of state so i can't go back to california to finish. I am struggling with how to make graduation happen and I can't seem to find a way to make it happen. Since becoming a mother, I am second guessing what I should be doing for a career.
I am wondering if I am encountering all these obstacles because I shouldn't be going to law school or be a lawyer. What I like doing most is working for animals' rights' and learning/speaking foreign languages. the only way i can see to incorporate those two loves is being an international lawyer with animal rights as a side specialty. This interpretation makes total sense! I knew I could count on you to help. You are truly amazing!
Our dreams will be persistent like Jesse's recurring car dream when something in our life is not progressing.  Our dreams try to step in and point us in the right direction, but if we don't pay attention to them, they will continue to come back, again and again, until you finally listen and take their advice.
THE BEST WAY to figure out what is causing your recurring dreams is to look at what happened the day before the dream.  Your dreams at night are ALWAYS connected to your previous day.  My book Cracking The Dream Code  has a dream decoding journal in it specifically designed to help you make those crucial connections between your day and what happens in your dreams that night.  No other dream book lays it out for you this way.  Want "aha! moment" after "aha! moment?"  Want to be able to easily fit the pieces of your dream puzzle together?  This book will do it for ya!
Don't ignore your dreams they are your built in problem solvers. Want to know how many dreams you've had so far? Try my new Dream Calculator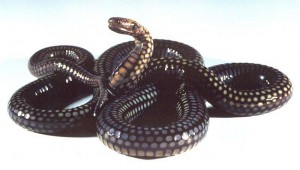 This morning I was a guest again on FM 100 in Memphis with Dana Fox and Ron Olson.  A woman called in who had been plagued with snake dreams her whole life.  The audio below is a great example of how those pesky recurring dreams are actually good for us, if we would just listen to them…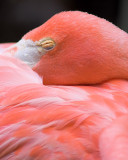 Recently I was a guest on the Spezzano and Sandy Morning Show on WPXY Rochester, NY. As usual, the listeners called in with some really good dreams… dreams I'll bet you've had! Okay, maybe you haven't dreamt of a flamingo sleeping in a cardboard box like Spezzano, but I'm sure you've dreamt the breaks on your car aren't working or that you are back with an ex. Listen to the audio below to find out what these common dreams REALLY mean!
The Flamingo dream is first, the car breaks dream is about halfway through and the ex dream is two thirds of the way through. Enjoy dahling!
Welcome to the very first Dream Zone Blog posting!!  I'm not sure how this blog will shape and form itself, but I am excited that you are going to join me on this journey!  I plan for this blog to be an additional source of information about dreaming for you as well as a way to join in a community of like minded people.  So when leaving comments, please be nice to each other!
This past Thursday I was a guest on Mike in the Morning on KSII in El Paso, TX.  A lady named Maria called in with a dream about kittens.  While the dream itself wasn't hilarious, the interaction among the caller, Mike, co-host Trish and myself was!! 
Click play to listen to the dream.

That's one of the many reasons I love what I do… dreams are a goldmine of comedic material!!!  If you ever want a career in stand-up KEEP A DREAM JOURNAL!!
While the audio clip is a sound byte, ending at precisely the right comedic point, it does leave you wondering, "What exactly IS the reason the snake is lunging at Maria's mother's throat anyway?"  I explained to Maria that the snake does indeed symbolize her husbands… um… male energy!  And her mother is standing in for her own role as Mom (our mothers appear in our dreams at least once a week on average, btw).  Her dream was telling her that her role as Mom was stepping on her sex life with hubby!
Our Dreams will ALWAYS let us know when we are ignoring or neglecting something that needs our attention.  Maria's dreams sure let her know what part of her life was collecting dust! 
What about you?  Have your dreams ever brought attention to something you were neglecting?