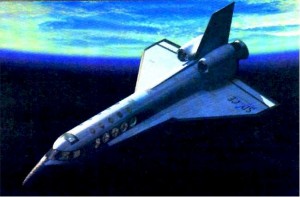 Spaceships, UFOs, rockets, space shuttles, all these vehicles are capable of traveling not only high into the sky but beyond this world, so when they travel into our dreams they represent our extreme high hopes of being able to travel above and beyond our personal world as we now know it.
A great example of such a dream came from radio personality Cowhead, who can be heard on 102.5 The Bone here in Tampa, FL.  I was on his show back in April when he relayed an interesting dream he had about the space shuttle…
 
What about you?  What kind of space travel or UFO dreams have you had? Can you connect them to high hopes you have for yourself?
Don't let your dreams frighten you!  Let them enlighten you!!  Grab yourself a copy of one of my books and you'll easily understand your dreams every morning and get a HUGE edge in life.
"Your books have been a life saver for me!  Being able to understand my dreams has helped me to turn my marriage around because they were showing me what I have been doing to make our situation worse. Wow. It's unbelievable how helpful my dreams have been to me.  I can not thank you enough."   - Tammy, Flagstaff, AZ